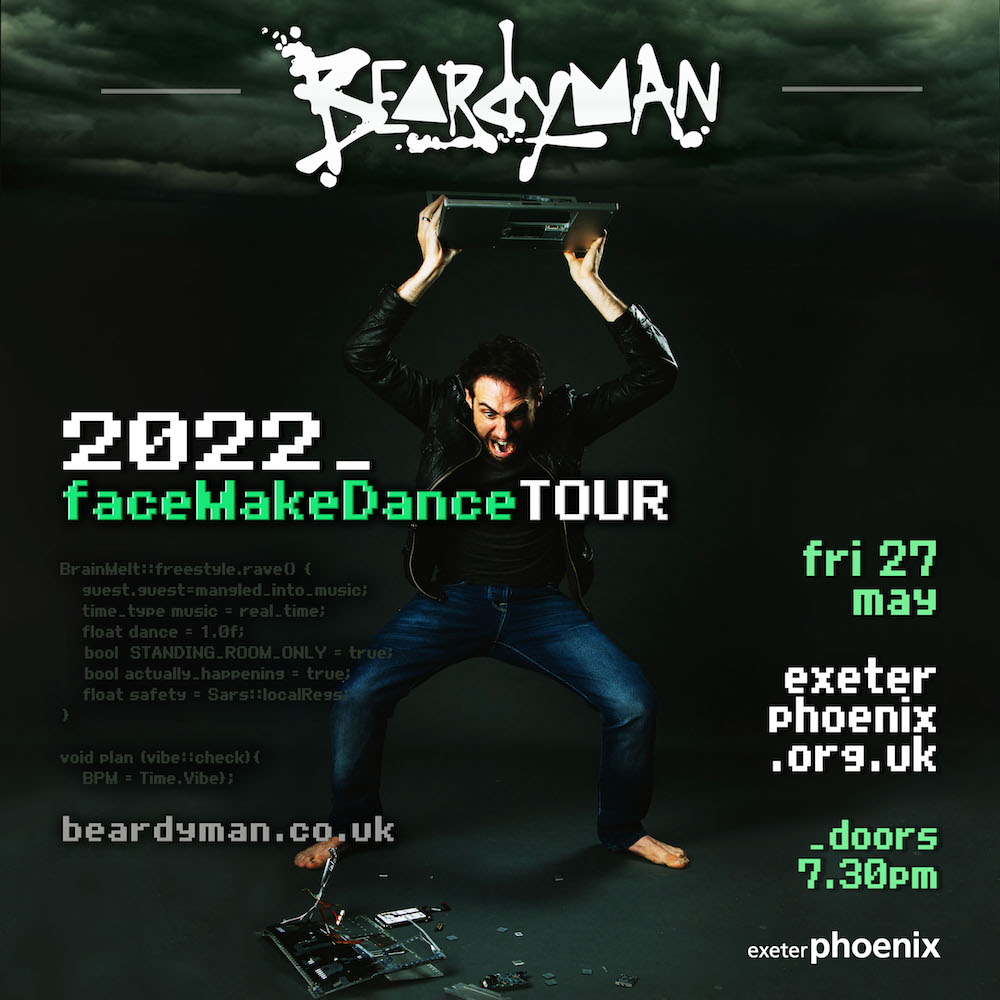 Seating is available for customers with access needs, please call the venue to book. 01392 667080 Opt 1


This event was originally scheduled for Sat 9 May/Wed 14 Oct 2020 but has been rescheduled to Thu 11 Mar 2021 due to COVID-19. Tickets bought for the original date remain valid.
Beardyman is an award winning musician, a digital superstar, one of the world's best beatboxers, a multi-instrumentalist, a groundbreaking live looping pioneer and a musical comedic talent championed by the likes of Tim Minchin and Jack Black.
He is a festival favourite, having toured the world consistently for over a decade from headlining main stages of boutique festivals through to main stage and big top performances ranging from Bestival to Coachella, Glastonbury to Fuji Rocks and everything between.
His collaboration with Fatboy Slim and Calvin Harris Eat Sleep Rave Repeat became a global phenomenon and he won Best Dance Music Video in 2016 at the UK Video Music Award's for his single Mountainside.
With over 60 million views of his performance on YouTube alone, 180,000 Facebook followers, 45,000 Twitter followers and 12,000 on Instagram, 2020 is about further developing Beardyman's fanbase and focusing on consistent content creation, music releases and touring. Sheer Volume is an ongoing project resulting in releasing a single each and every week throughout the year.
The project comprises of weekly cross-posted live streams from his studio. This hour long interactive jam creating audio and visual content to be edited and formatted to each social media platform.