Wicklow Gaol Presents
Wicklow Gaol Day Time Tour
EUR5.20 - EUR9.50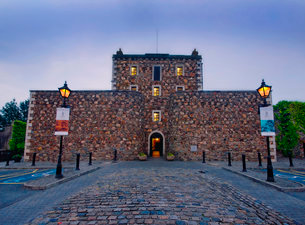 Day Tours Start at 10.30am to 4.00pm -
You can come anytime between those hours for your tour..

Step into the past with a tour of Wicklow's Historic Gaol.
Meet Mary Morris the Matron and her husband, the ill-mannered old Gaoler; then board the convict ship HMS Hercules for a rough voyage to the New World.
Enjoy the atmosphere of one of Ireland's most historic buildings, with an animated snapshot of life in an historic Irish prison.
You might even bump into some famous faces along the way. Just be polite to the Gaoler – you might have to stay!
Partially guided tours and free multilingual audio guides available