Lucky Man Presents
Authority Zero - BALCONY SECTION
.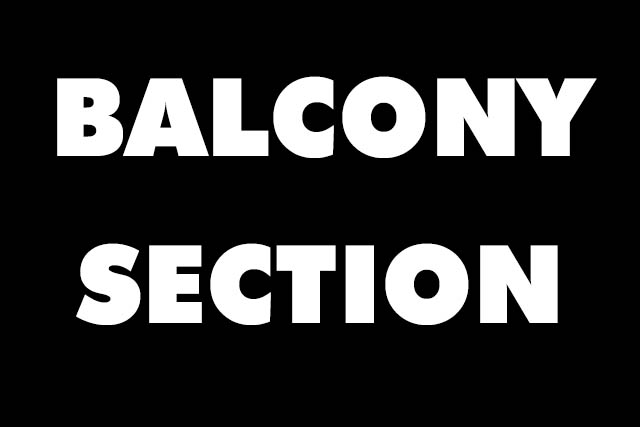 All attendees must be vaccinated against COVID-19 and provide proof of vaccination [either the original card, or Clear app digial validation of the vaccination card - we do not accept photos or photocopies of cards] OR have received a negative COVID-19 diagnostic test (done by a health provider - no home tests) within 72-hours before entry to the facility and provide printed proof of a negative result prior to entering the venue.
We encourage everyone who can receive a vaccination to do so, for their own benefit and for the benefit of all of us. We are taking the this necessary step for Arizona's music fans to ensure that all concerts this fall can happen as scheduled.
To reduce staff contact with guest belongings, we have implemented the following bag policy: we will allow clear plastic, vinyl, or PVC tote bags no larger than 12" x 5" x 12" and / or small clear clutch bags (4.5" x 6.5"). We have clear bags for sale for $1 cash only at most events (while supplies last)
_________________________

BALCONY SECTION IS 21+
LIMITED SEATING AVAILABLE IN BALCONY. BALCONY IS FOR PATRONS 21 YEARS OF AGE AND OLDER WITH PROPER ID. BALCONY SEAT TICKET MUST BE PURCHASED FOR SEATING.
NO REFUNDS/ EXCHANGES UNLESS HEADLINER CANCELS.
ALL TICKET SALES ARE SUBJECT TO SERVICE FEES.
PARKING IN THE MARQUEE LOTS IS AN ADDITIONAL $10.00 PER SPACE USED. CASH ONLY AND PAID TO THE PARKING ATTENDANTS NIGHT OF THE EVENT
_________________________
This ticket is a revocable license and may be taken up and admission refused upon refunding the purchase price appearing hereon and is grounds for seizure and cancellation without compensation. Holder of this ticket ("Holder") voluntarily assumes all risks and danger incidental to the game or event for which this ticket is issued whether occurring prior to, during, or after same, including, but not limited to, contracting, and/or spreading the COVID-19 virus, and agrees that the organization, venue, presenter, agents, participants, or players are not responsible or liable for any injuries, sickness, or death resulting from such causes. Holder acknowledges that the COVID-19 pandemic remains a threat to individual and public health, COVID-19 is a highly contagious disease transmitted through human contact and respiratory droplets (including through the air and via common surfaces) and it is possible that Holder may contract COVID-19 while at the game or event for which this ticket is issued. Holder agrees by use of this ticket not to transmit or aid in transmitting any description, account, picture, or reproduction of the game or event to which this ticket is issued. Breach of the foregoing will automatically terminate this license. Holder agrees that the license comprised by this ticket may be removed and Holder may be ejected from the game or event for which this ticket is issued in the event that Holder violates any law, ordinance, or venue regulation. Holder grants permission to the organization sponsoring the game or event for which this ticket is issued to utilize Holder's image or likeness in connection with any video or other transmission or reproduction of the event to which this ticket relates.