Kuana Torres Kahele Presents: Tahitian Christmas
$25.00 - $35.00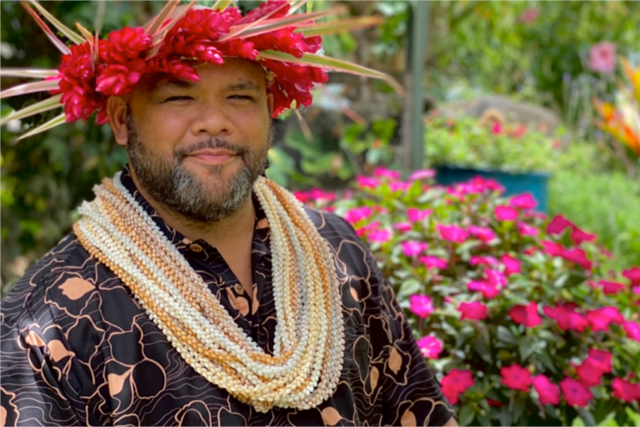 PLEASE NOTE:
Due to a city mandate, all attendees will be required to show proof of vaccination or negative test, taken within 48 hours of the event, along with a valid photo ID for entry.

Click here to view seating chart full screen.
Kuana Torres Kahele Presents: Tahitian Christmas
Back by popular demand! Both shows feature a mix of exciting Tahitian hits and Christmas favorites to get you in the Holiday mood.
Kuana has been involved in the music and hula scene of Hilo since he was 6 years old. He trained as a kane dancer under legendary Hilo kumu hula Johnny Lum Ho until the age of 13. Once he was discovered to have exceptional musical abilities he was pulled from the hula line and added as a permanent halau musician. Kuana's photographic musical memory allowed the kumu to compose songs and have them recited later, as needed. It became a Hawaiian Music Boot Camp of sorts, training him in the classics of Hawaiian music and prepping him for what was to come as a professional musician.
Kuana currently maintains his own Hawaiian Music & Culture School in Japan. He teaches in Tokyo, Kyoto and Osaka with over 200 combined students. He offers courses in voice, haku mele, mele hula, fresh lei making, ukulele and guitar. He is one of the most popular entertainers performing in Hawaii and Japan. He performs and teaches cultural workshops all over the world.
We are open. And your safety is our priority.
You MUST wear a mask to enter. You may take off your mask while seated at your table however if you get up for any reason you MUST put your mask on. This is for your safety and the safety of everyone in attendance. We will offer contactless payment options and hand sanitizers throughout the club.
Mahalo for your kokua, and for supporting live music in Hawaii.
__________________________________________
Seating is First Come, First Served
$10 Food or Beverage Minimum Per Person Inside Club
Full Bar & Full Dinner Menu Available
No refunds or exchanges.
Please make sure you purchase tickets for the correct date and time. Mahalo!