The British Legends Live! - Tributes To Rod Stewart, David Bowie & Adele!
CAD42.94 - CAD74.58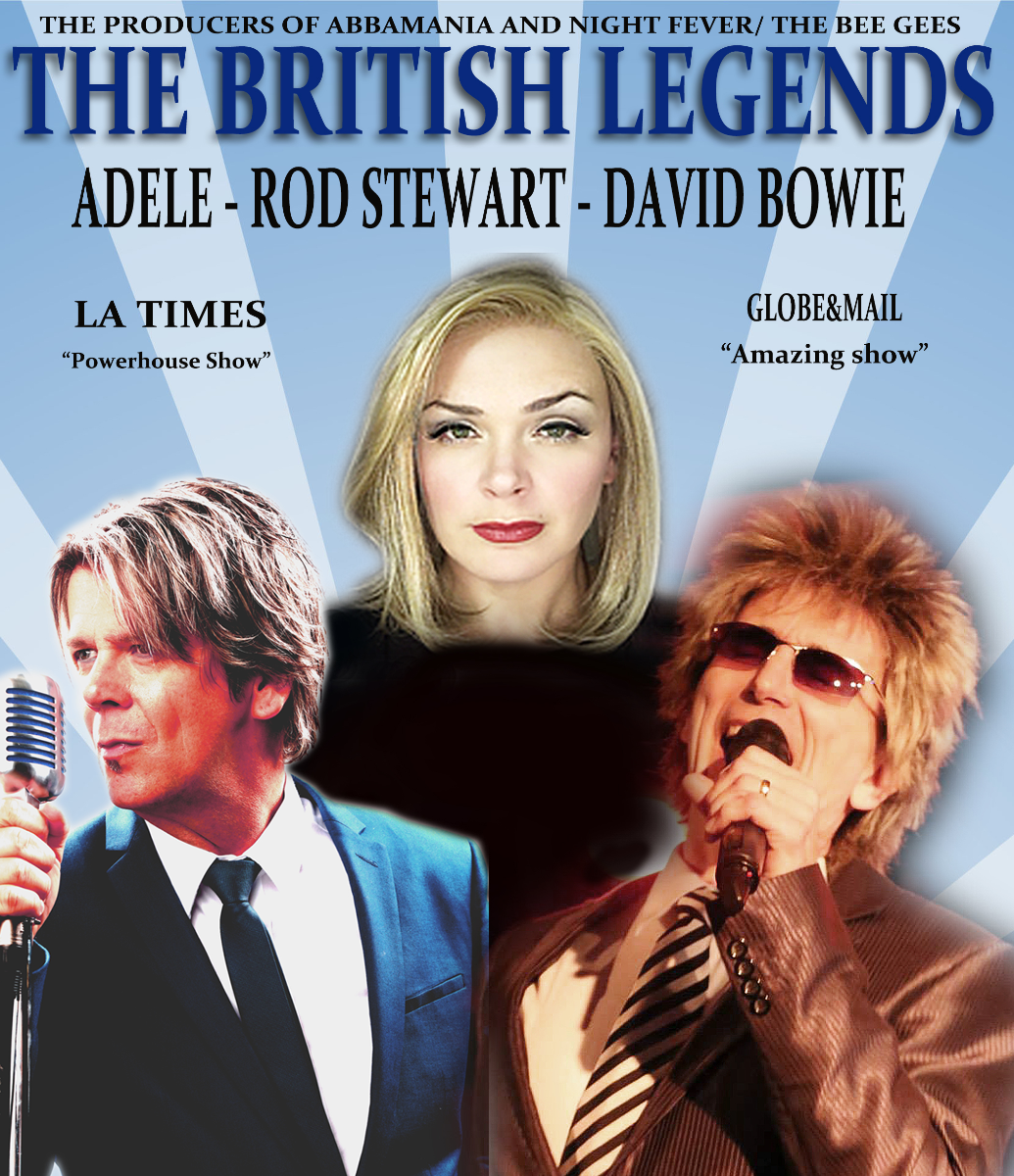 THE BRITISH LEGENDS!
LIVE TRIBUTES TO ROD STEWART, DAVID BOWIE & ROD STEWART!
Experience the biggest hits in this incredible live tribute to three of the greatest entertainers of all time!!
Their look and sound are fantastic!!
In support of Peterborough Northumberland Crime Stoppers
Ticket & Information Line 1-888-777-9793
www.BenefitShow.net
HST INCLUDED IN ALL TICKET PRICES
BUY TICKETS IN MULTI-PACKS AND SAVE ON SERVICE FEE'S