Gok Wan presents ISOLATION NATION
GBP0.00 - GBP25.00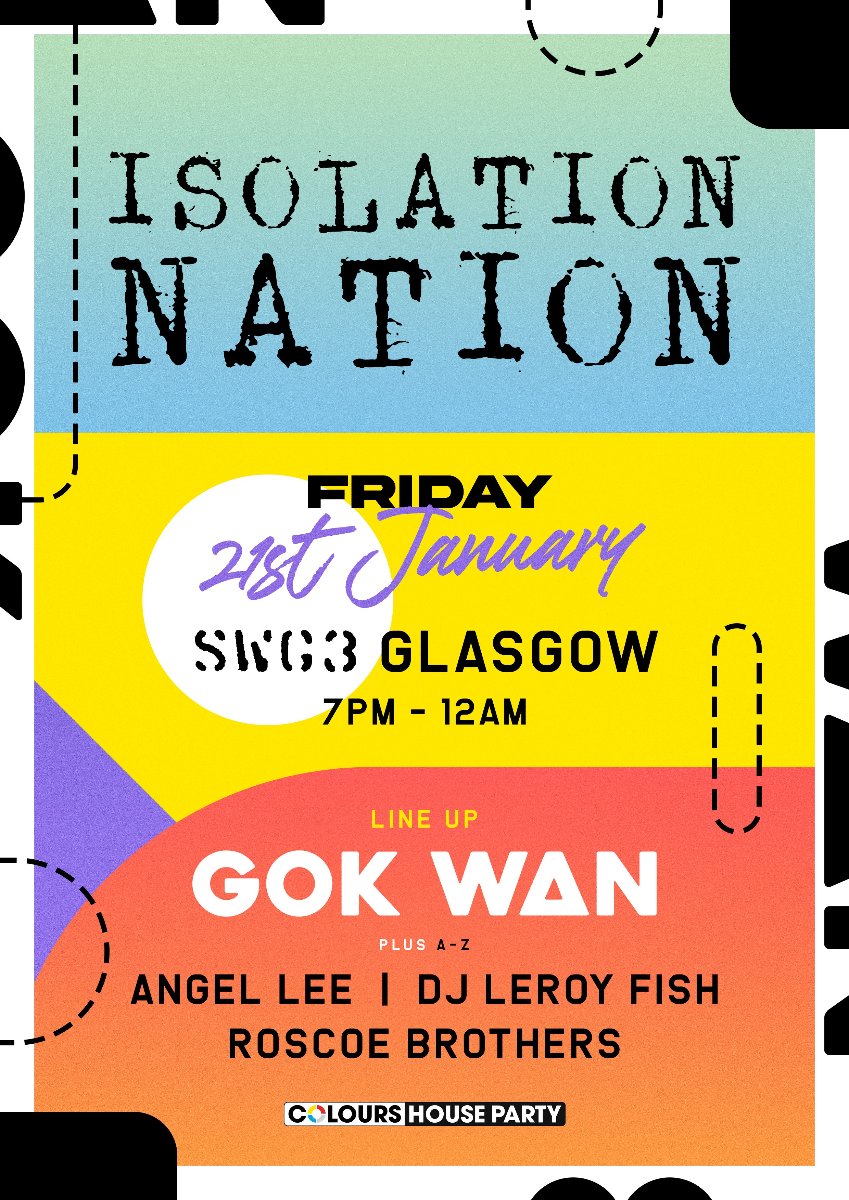 It is a legal requirement to show your double vaccination status or proof of your NHS verified negative lateral flow test to enter this event. Report your results HERE
How do I get a vaccine passport? A vaccine passport is proof that you have had a double vaccination. You can request this from the NHS through their website. You can either download a PDF to your phone, or get a letter sent to your house. Please bring one of these to the venue, and have them out ready to scan when you are in the queue.
How do I get Lateral Flow tests? Order online for home delivery HERE From your nearest pharmacy From your nearest Coronavirus test site

Following a sold out show in London, we are pleased to announce that Gok Wan MBE will be bringing 'Isolation Nation' to the SWG3 in Glasgow on Friday 21st Jan 2022!!

Gok Wan MBE is amongst the most respected and recognisable personalities across media and fashion, with award winning presenting on TV, critically acclaimed books and more recently,creating the Isolation Nation movement, whereby during the lockdown period of 2020, using his DJing and passion for uplifting house and uniting people, Gok took to live streams to give his legion of followers comfort, escape and sanctuary during difficult times.

Channelling his love of soulful,uplifting house, Gok used 2020 to press forward his foray into the music artistry,teaming up with up and coming producer Craig Knight and UK song writing and singing legend Kele Le Roc to release an up to date energy filled rendition of 'Let Me Be Your Fantasy' which peaked at No1 on the main iTunes chart after 48 hours.

Gok rounded off a fast moving 2020 by releasing his 'Isolation Nation' compilation, curated and mixed by him, on world renowned house label Defected Records, pre-selling over 3000 copies.

Looking ahead, Gok plans to unify all the people touched by his message when he brings Isolation Nation to Glasgow, where fans will dance until they can't dance any more to a mix of disco beats and 90s references powered by soul and passion.