Island 98.5 Presents
Sammy Johnson
$45-$55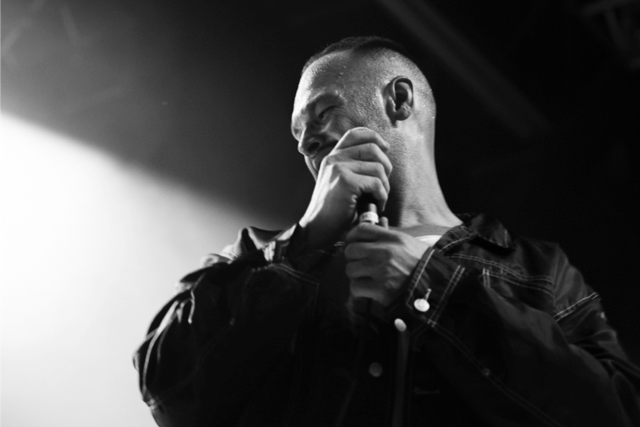 PLEASE NOTE:
Due to a city mandate, all attendees will be required to show proof of vaccination or negative test, taken within 48 hours of the event, along with a valid photo ID for entry.

Click here to view seating chart full screen.
Island 98.5 Presents
Sammy Johnson
Back In The USA Tour
Somewhere between the charisma of Frank Sinatra, the empathetic tone of Bob Marley and the smooth and sultry vocal runs of Lauryn Hill, lives the warm and kind voice of Sammy Johnson. An Australian native, Sammy Johnson embraces his Maori and Polynesian roots to create positive and uplifting music. Blending together island reggae, soul and jazz vibes with heartfelt lyrics, Sammy's sound is exhilarating and intoxicating. Now based in the U.S., Sammy has seemingly exploded on the market selling out venues across the West Coast and Hawaii. His quick rise within the music industry can be attributed to not just his raw talent but relentless hard work and dedication to his craft.
Sammy Johnson has been waving the flag for the Pacific Island sound and has quickly become a leader of the scene alongside new school artists like J Boog and veterans like Katchafire. The Native-Kiwi-now-Los-Angeles-resident, Sammy Johnson, got his big break via Youtube after his video for "Don't Say Goodbye" became a viral sensation, racking up over 10,000,000 plays. Sammy, who was working as a social worker at the time, made the decision to pursue music full-time following the newfound popularity of the song that soon became a staple of modern era Island Sound. Not too long after, a Hawaiian-based producer contacted him to work on an album and was offered a record deal with Island Empire Records, home to groups like Common Kings, Tenelle and Fiji.
We are open. And your safety is our priority.
You MUST wear a mask to enter. You may take off your mask while seated at your table however if you get up for any reason you MUST put your mask on. This is for your safety and the safety of everyone in attendance. We will offer contactless payment options and hand sanitizers throughout the club.
Mahalo for your kokua, and for supporting live music in Hawaii.
__________________________________________
Seating is First Come, First Served
$10 Food or Beverage Minimum Per Person Inside Club
Full Bar & Full Dinner Menu Available
No refunds or exchanges.
Please make sure you purchase tickets for the correct date and time. Mahalo!