Catalina Bar & Grill
"Heart & Soul Christmas" Featuring: NILS and Johnny BRITT
$20.00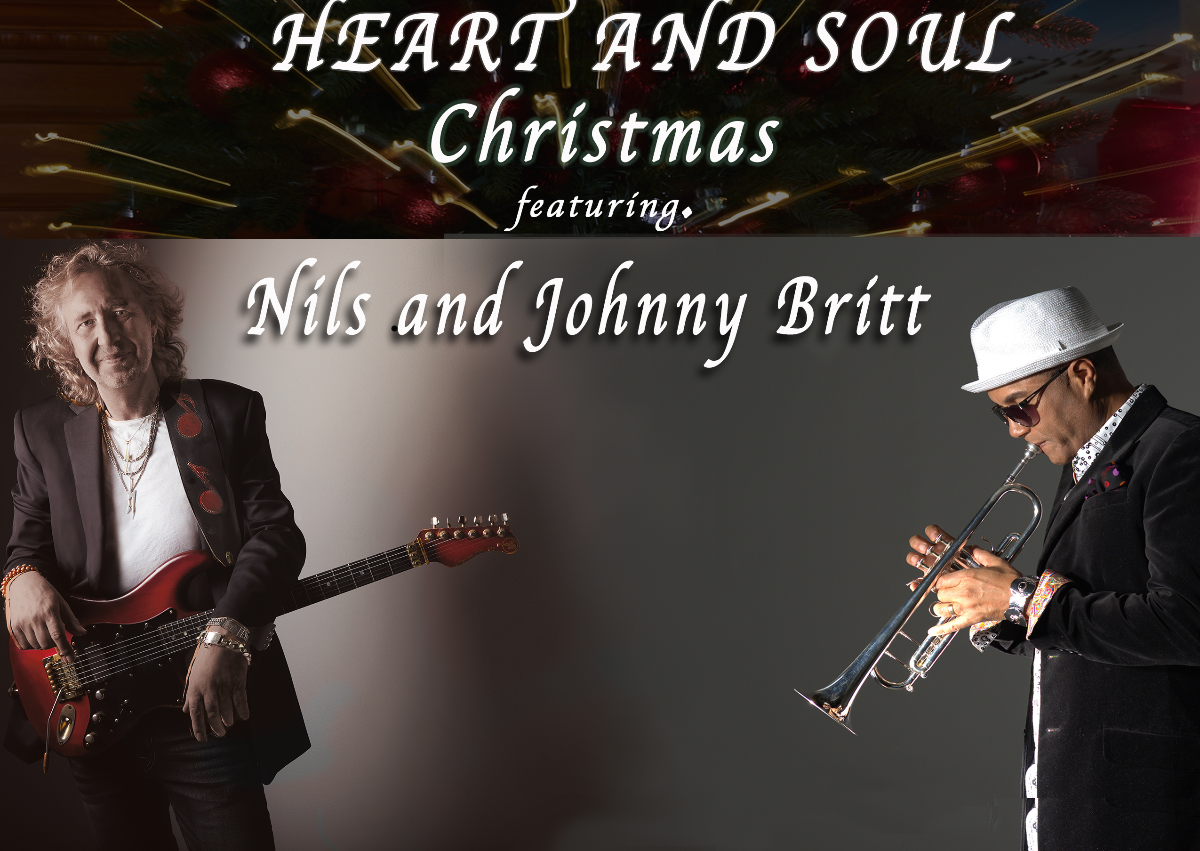 National recording artists Johnny Britt and Nils join forces
for the "Heart & Soul Christmas"

Johnny Britt
Johnny Britt is a multi-talented singer, songwriter, producer, trumpeter, arranger and composer in the entertainment industry. Britt has performed worldwide with The Temptations, Josh Groban, Maxwell to name a few. Britt has written 3 #1 Billboard hit singles for Boney James amongst others. Britt's critically acclaimed Marvin Meets Miles Vol. 1 CD has international success and Britt's current CD "So Hot" along with the current Billboard hit single "Hot Fun In The Summer" ft. Najee is playing on Sirius XM Radio nationwide. Britt scored big with an on camera trumpet solo feature in the movie La La Land and was the solo trumpeter for the movie Hidden Figures. Britt quotes "I am so excited to be performing next to my good friend and amazing guitarist Nils" … this will be a night to remember.
Catalina Bar &
NILS
NILS, one of contemporary Jazz' most well known and revered musicians, who for nearly 20 years as a solo artist has been a force to be reckoned with, achieving major accolades along the way, most notably from Billboard, scoring the esteemed charts song of the decade, 2000-2010 ("Pacific Coast Highway"), song of the year, 2011 ("Jump Start") and over 15 top 20 radio hits.

Nils has headlined some of the largest festivals and clubs across the US and Europe throughout his stellar career, sharing the stage as well as recording with many titans of the industry including George Benson, Dave Koz, Chante Moore, Rick Braun, Nathan East, The Temptations, and countless others.