Frostbite circus
CAD20.00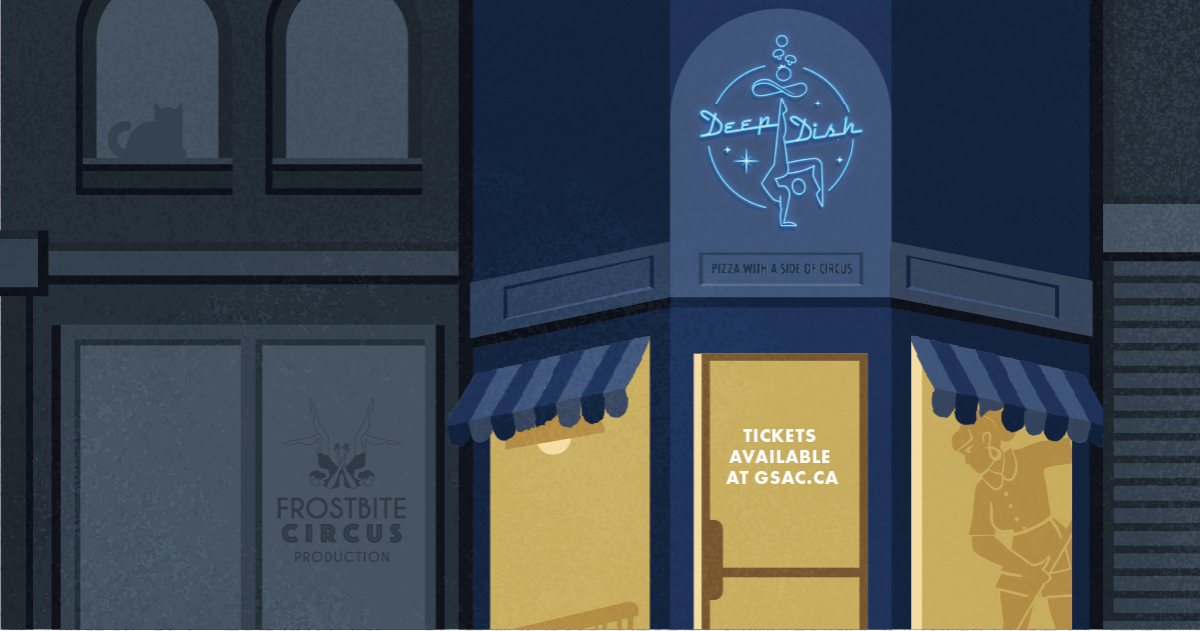 Deep Dish
Skeezy pizza joint waitress, Helen, might spill your drinks and mess up your order, but she bends over backwards, quite literally, to win your heart. She creates magic out of the mundane, and infuses circus into everything she does. World-class contortionist , Samantha Halas' one-woman show is not to be missed.
Double Feature Thursday Dec 2nd and Sunday Dec 4th with Street Circus:
Daniel and Kimberly Craig present excerpts of a new work- an acrobatic look at what it means to be an artist in the Prairies.