The Gateway Show with Billy Anderson
$20.00 - $30.00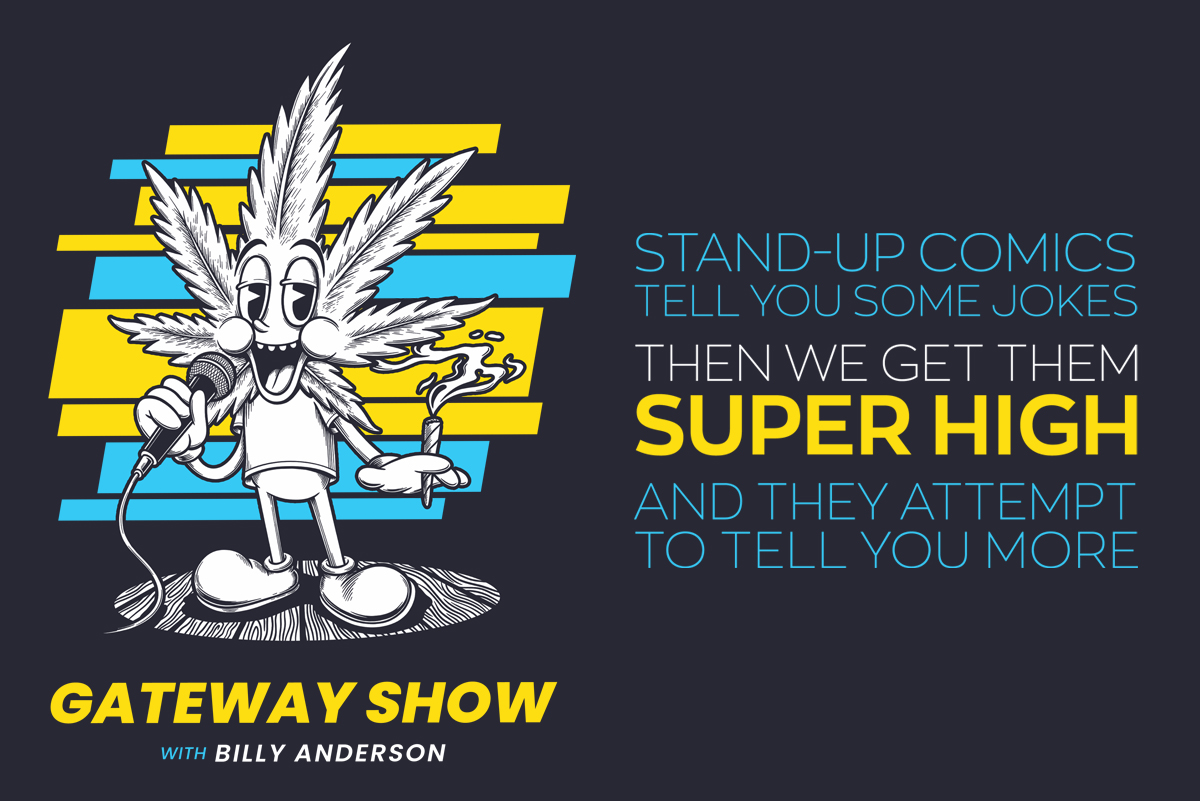 Bio: Stop us if you've heard this one before - Stand-up comedians take to the stage and tell their BEST jokes, then they go to an undisclosed location to get WAY too high, only to come back to the stage and ATTEMPT to tell more jokes completely baked. Hosted by Billy Anderson
Can we get high inside the venue?
No. This is not a dab lounge or an indoor smoking venue. That being said, we DO take an intermission for a reason and what you do once you leave the venue is your own business. We won't stop you and we aren't snitches.

EVENT INFO:

There is a two-item minimum purchase requirement in the showroom for all guests.

Seating is general admission, first-come, first-served, with the exception of groups and premium booths.

No cell phone use, photography or video recording is permitted during performances.

All sales are final.

MISCELLANOUS:

For group sales info, e-mail our Events Manager to learn about special menu options and reserved seating.

Additional questions may be addressed in our Frequently Asked Questions.

For further assistance contact Raleigh Improv at (909) 484-5411 or by e-mail.