up helly aa & shakehouse present
Paul Black - Self Care Era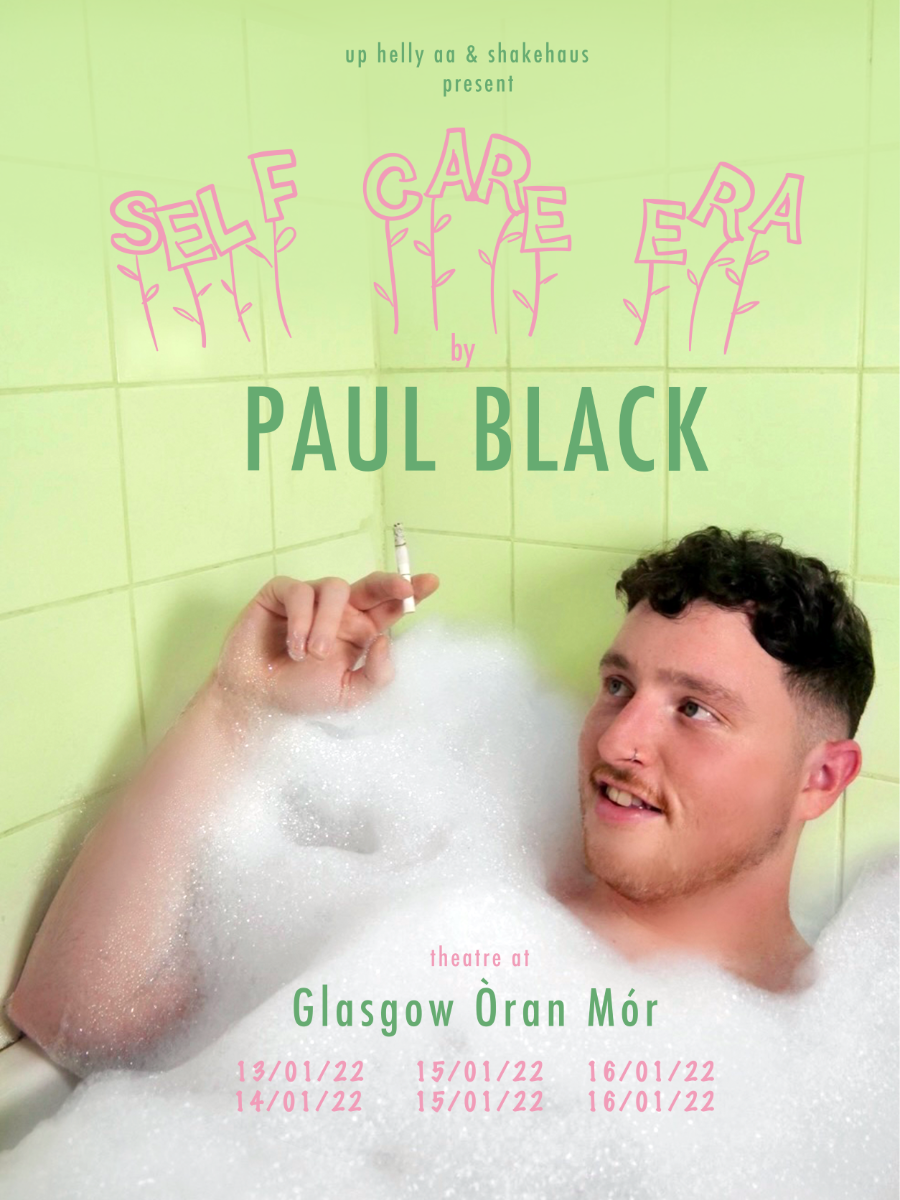 "I may only be 25 but I've got extensive life experience to share. Trust me, I started watching Footballers Wives when I was 7. I've seen it all..."
Self Care Era is a brand new theatre show from writer/director Paul Black. Paul talks us through the 12 steps of self care, taking a detour through his Flop and Main Character Eras on the way. From slump to spiritual awakening, he's learned lessons that needed learning and can't wait to share his newly developed superiority complex with anyone who will listen.
Convinced he's been through every hardship, these are the secrets and teachings of the boy who has seen it all.
Age Guidance: 15+
Approx running time: 65mins
Self Care Era is the second theatre collaboration between Up Helly Aa and Shakehaus following their sell out Edinburgh Fringe Show in 2021 Worst Case Scenario.