Alternativ Karaoke In The Main Room!
GBP0.00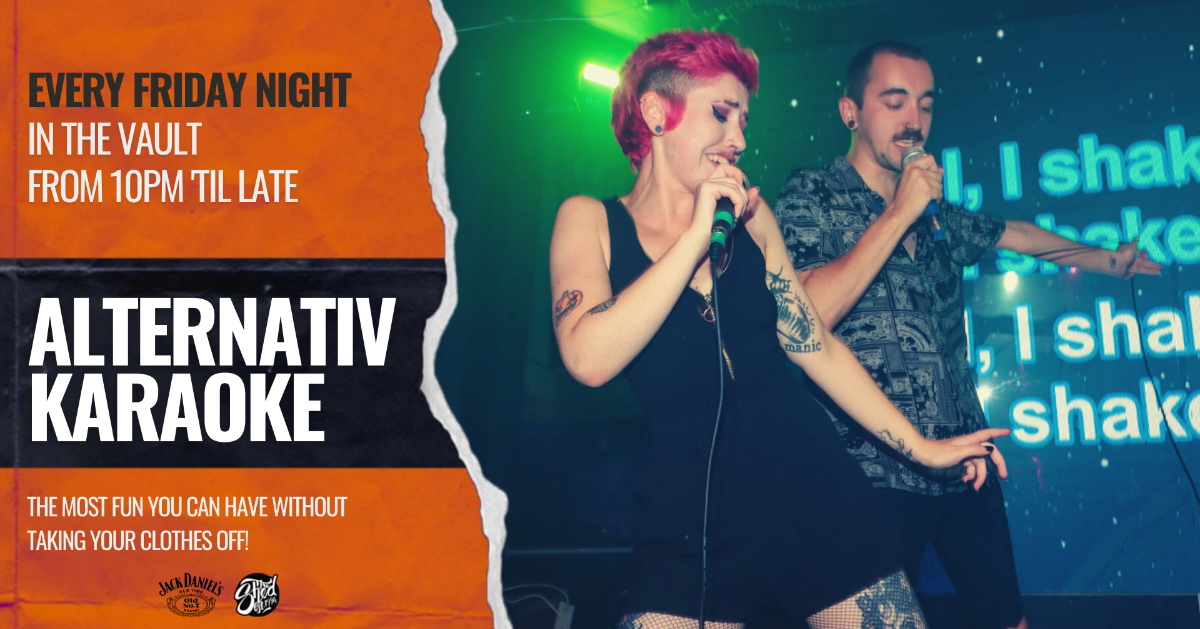 Let's get Friday night done right with some more Alternativ Karaoke! From now on, The Vault will run as a late night alternative karaoke bar every single Friday night from 10pm - Late! Don't worry though, we will still be hosting our main event once a month on the big stage, however you can now enjoy singing all of your favourite tunes in The Vault whenever you want (please note: must be on a Friday night between the hours of 10pm and 2am).

All you need to do is go up to the bar and give your name and the song you want to sing. Not sure on what to sing?? Well then make sure to visit www.karafun.com/karaoke/ and search through the nearly 50,000 songs available on there!

It doesn't end there either... we will also be doing JD APPLE & MIXER FOR £1.50 plus some JD merch giveaways to anyone who gets up to sing on the night (while stocks last)!!