Fred Minnick Live, "He is the Gold Standard of Bourbon Tasters." -NBC's Today Show on Fred Minnick
$70.00 - $300.00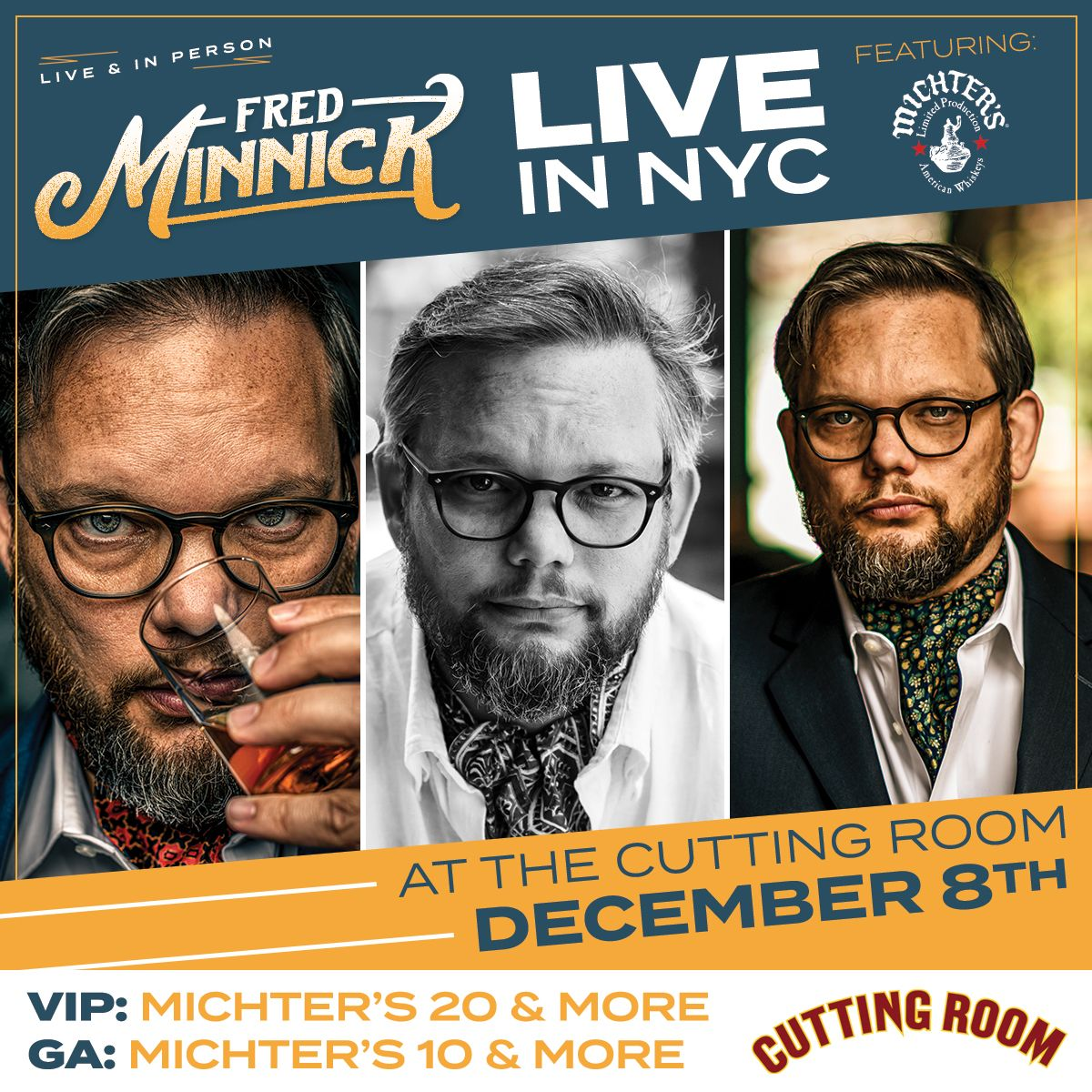 Join Wall Street Journal bestselling author, entrepreneur, award-winning podcaster and celebrity bourbon critic Fred Minnick to explore the depths and history of bourbon through Michter's, the brand showcased on Showtime's hit series 'Billions.'
Author of BOURBON CURIOUS, WHISKEY WOMEN and BOURBON, Minnick teaches you how to taste like a professional critic and sips alongside you in this intimate experience.
VIP Ticket: 5pm Doors, 5:15-6:15pm Session
(includes GA tasting and small plates)
Bomberger's
Michter's US*1 Sour Mash
Michter's 10 Year Rye
Toasted Bourbon
Shenk's
Michter's 20 Year Bourbon
General Admission Ticket: 6pm Doors, 6:30-7:30pm Session
(includes small plates)
Michter's US*1 Rye
Michter's US*1 Bourbon
Michter's 10 Year Bourbon
**What You Need To Know / Important Note:**
Per current New York City mandatory health requirements, all attendees must present proof of a COVID-19 vaccination in order to enter the venue and attend the show. As such, the Event Organizer requires fans agree to the terms below prior to ticket purchases & event entry. Please note these confirmations will apply to all members of your party before they are allowed to enter the event and to any users of the tickets purchased by you. For those under 12 years of age, the New York City Dept. of Health will require a mask to be worn for any indoor events requiring vaccines. By purchasing tickets for this event, I confirm that at the time of the event I will have been vaccinated against COVID-19. Mask wearing will be encouraged. Should the City of New York's mandatory health guidelines change, an updated notification will be sent prior to the event date.
The following are acceptable for proof of vaccination:
CDC Vaccination Card / Excelsior Pass /
NYS COVID Safe App / NYC Vaccination Record