BrownstoneJAZZ FEST CONCERT SERIES
$35.00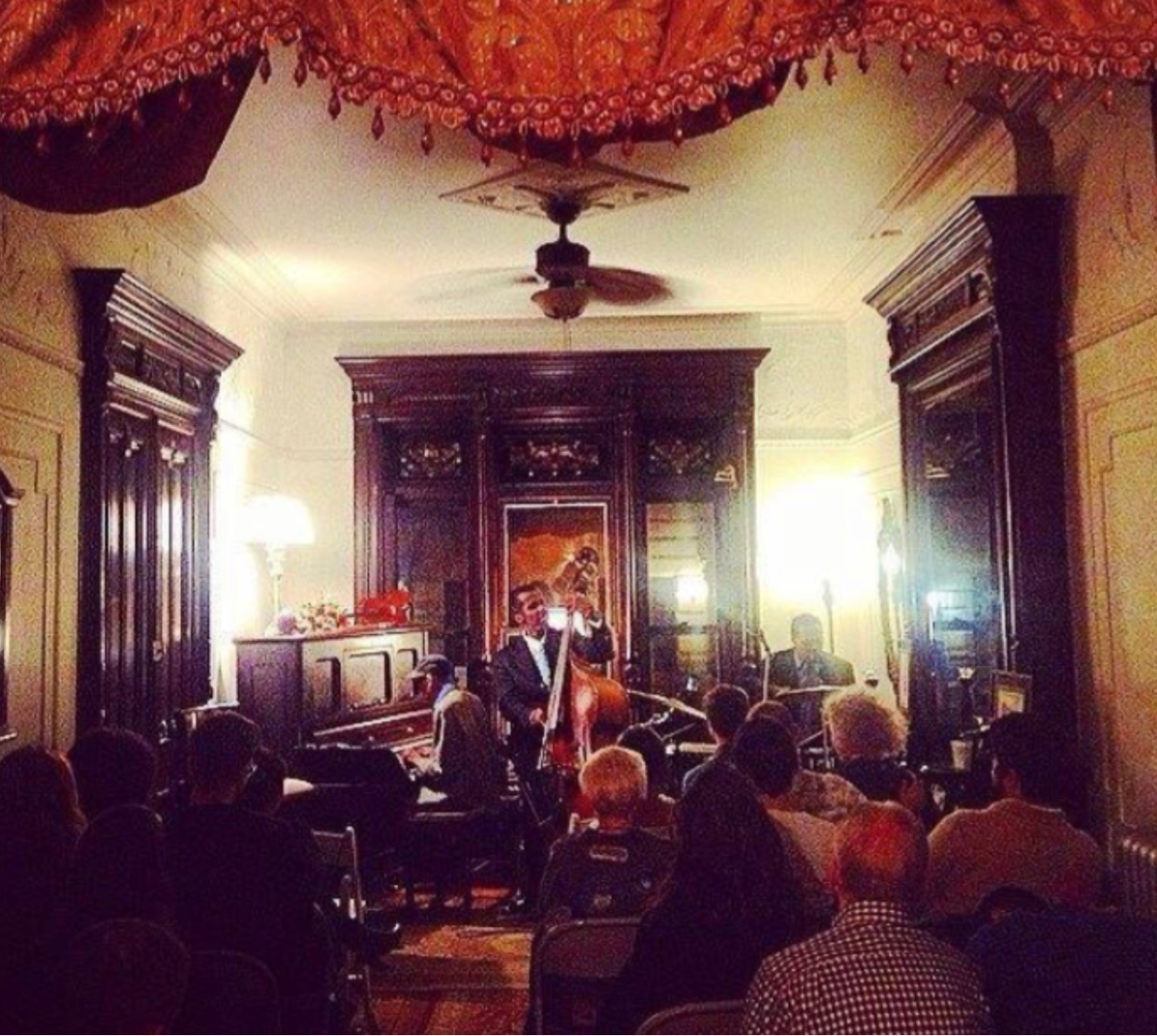 PLEASE READ FULLY TO ENJOY THIS EVENT
ID, PROOF OF VACCINATION AND MASKS ARE A NYC MUST
COVID Concerns addressed applying Limited Seating, Masks, Air Purifier
BrownstoneJAZZ up close and personal. Intimate, acoustic room living for concerts
Experience the JazzFest, in a restored 19th Century Victorian Brownstone located in Bedford Stuyvesant Central Brooklyn's Landmarked Historic District.
SugarHill, Harlem and Bed Stuy, B'klyn were both Jazz Hey Day Communities. When Ella Fitzgerald lyricized the song 'TAKE THE A TRAIN' she gives confirmation. I believe she obviously was speaking of Brooklyn. The fastest way to connect NYC's two jazz hubs.
BrownstoneJAZZ Ensasmbles presents the best of yesteryears Jazz Soldiers and todays Jazz Front-liners. Swing with an authentic classic jazz style, with something for everyone to enjoy.
FOR A LIMITED TIME:
Make early purchases. Prices are subject to change,Tables and chairs are limited from our usual capacity at this time. Some shows will price higher to fit the performance or occasion.

NOTES
NO FISH FRY AT THIS TIME
DRESS TO IMPRESS
BYOBB
ORDER MEAL DELIVERIES AHEAD

WE ARE PRIVATE, AND RESERVE THE RIGHT TO BE SELECTIVE.
PLEASE BE RESPECT
#jazz, #blues, #ticketweb, #ticketmaster, #music, #concerts, #datenight #events, #livemusic, #Brooklyn, #NYC, #Harlem