This Party Is Killing You at Chop Suey
$16.00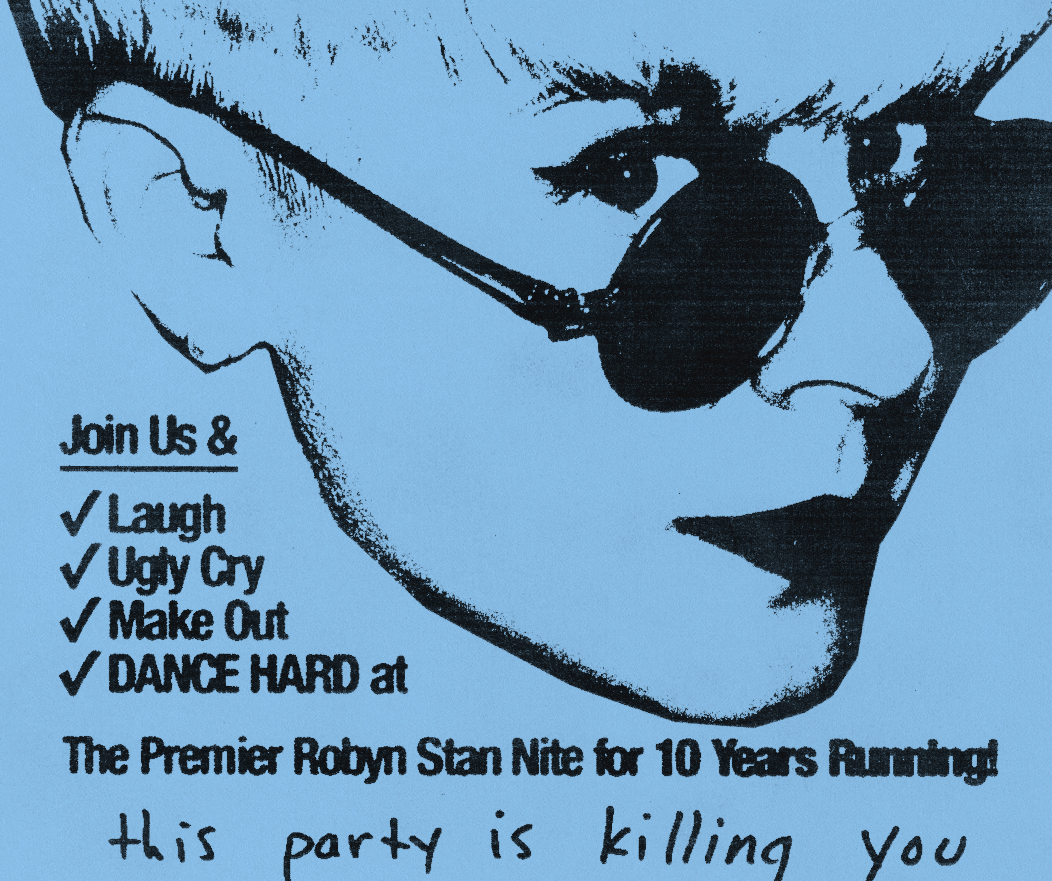 This Party Is Killing You!: The Robyn Party is the original, greatest, and longest-running pop music tribute dance party celebrating the Swedish goddess of pop, Robyn, in all her many flavors. The now-legendary party was featured by none other than Robyn herself in her short film Missing U, where she drops in on the party at its home in Brooklyn for a surprise DJ set.The Robyn Party is turning 10 this year, and founders/DJs Russ Marshalek, Marley Magaziner and Chris Choyce are taking the party bi-coastal and international to celebrate. At This Party is Killing You! you'll hear all of Robyn's hits, b-sides, lost tracks, remixes, aaaannnd just maybe some tunes you won't hear elsewhere ;), along with your other pop faves like Gaga, Carly, Mariah, and more. It's a euphoric, up-lifting, cry-dancing, life-changing night.
Oh, yes, there are a bunch of surprises in store for the 10 year blow-out, and sweat WILL be dripping from your brow...so hold tight.

--
For the safety of our audience, staff, and artists, you must be fully vaccinated to attend our events OR show proof of a negative COVID-19 test within 48 hours from the time of entry. Fully vaccinated means two weeks after your second dose. Self-testing kits are not accepted. You will be asked to show proof of vaccine or negative test before entering the building. Accepted forms for proof of vaccine include: A physical vaccine card with your name on it, a digital photo of your vaccine card on a cell phone, or a digital screenshot of your vaccination status through your state's health department. There are no exceptions. Please plan accordingly.