Northern Monk Brew Co.
Hop City 2022 - Session 3 (Friday Evening)
GBP0.00 - GBP55.00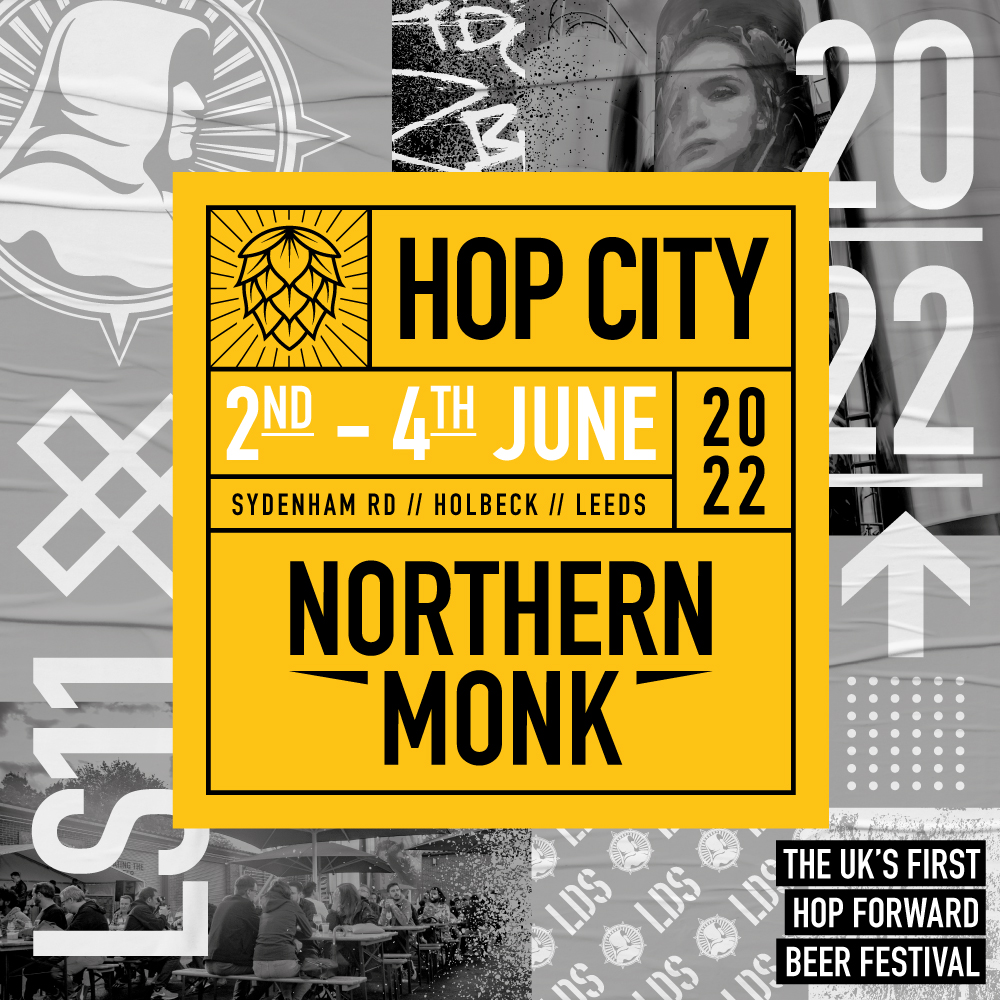 We're so excited to welcome everyone back into the beating heart of Northern Monk by hosting Hop City 2022 at our Sydenham Road Brewery. After the success of last year, despite all the tribulations faced, we've made this year even bigger and better. Serving the best hoppy beers from all of the world, from hazy pales to light and fruity IPAs, it's the perfect palette for a summer bank holiday. Once you're through the gates, you can sample as many beers as you like from 40 different breweries, enjoy food from our food vendors and kick back and enjoy the entertainment we've got planned for you. We can't wait to raise a glass to all things Hazy.
Included in the ticket price:
Access to the festival site
A Hop City branded glass to enjoy your beers in.
Unlimited 100ml pours of all your favourite beers.
​
Now for the important details:
All breweries will finish pouring 15 minutes before the end of each session and we ask that all festival attendees leave the site at the end of the session. This applies to people attending more than one session so we can carry out the appropriate cleaning measures.
Our experienced security staff are fully briefed on all safety measures and reserve the right to ask people to leave if they are acting in a way that compromises the safety of others.
Our Everyone Welcome initiative plays out across all our sites and highlights the steps we take to maintain the safety of staff, brewers, volunteers and attendees. This initiative will be accessible throughout the festival as a reminder of our zero-tolerance approach to discrimination and that, at Northern Monk, everyone is welcome to share a drink at our table. We run our Everyone Welcome initiative and all breweries invited, through our Diversity and Inclusion forum.