OEP Live Presents
Super Sixties Saturday
GBP32.50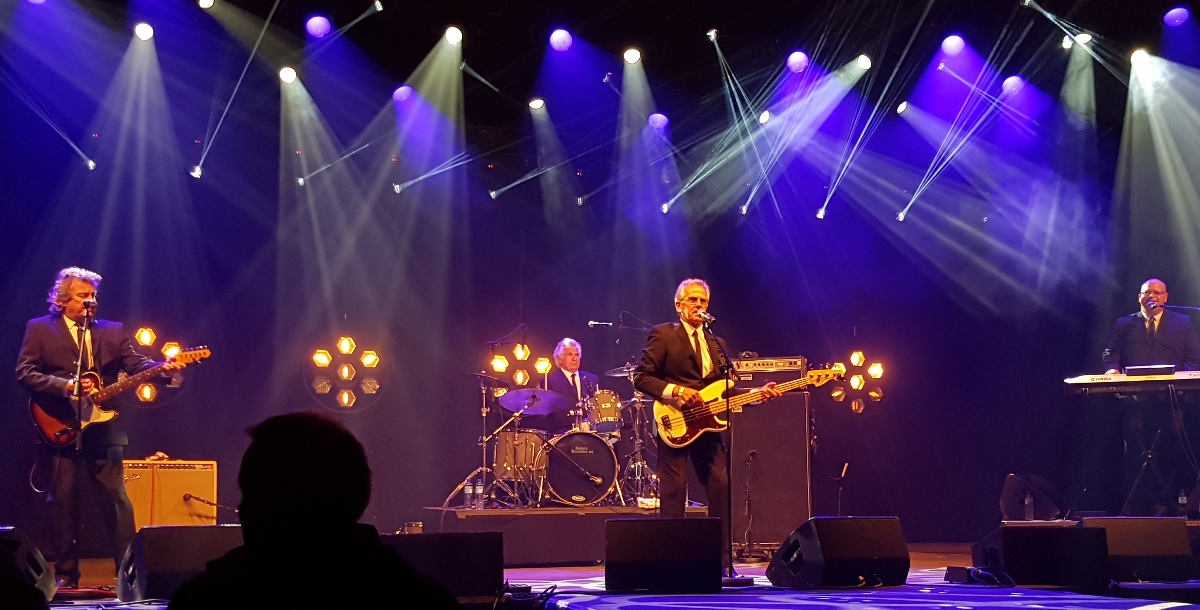 Super Sixties Saturday (Lavenham Church, Suffolk)
Unmissable Afternoon Matinee Show - 60's Pop & Laughter - Non-stop Greatest Hits of All Time.
Featuring live on stage - all bands with original members on the same show combined with anecdotes, memories and comedy:
HERMAN'S HERMITS
Exclusive appearance and formed in 1964 in Manchester, originally called Herman and His Hermits. Chart hits include: I'm into Something Good : Silhouettes : Wonderful World : Just a Little Bit Better : A Must to Avoid : This Door Swings Both Ways : East West : There's a Kind of Hush and perhaps their most acclaimed recording, No Milk Today.
Hermans Hermits on stage :-
https://youtu.be/UvdmHI9wSMY
THE MARMALADE
Direct from Scotland, The Marmalade take to the stage and the hits will just keep on coming from the late 60's into the 70's so a real bonus! Lovin' Things : Baby Make it Soon : Mr Tambourine Man : Summer in the City : I Shall be Released : Reflections of My Life : Rainbow : My Little One : Cousin Norman : Radancer : Just One Woman and of course their massive Number 1 hit Ob-La-Di, Ob-La-Da !
Click here:
https://youtu.be/gftjpHj06Sc
The Marmalade 'Ob-La-Di, Ob-La-Da@
THE SWINGING BLUE JEANS
An exclusive appearance of the multi-platinum hit makers
THE SWINGING BLUE JEANS
with an all hits set including: The Hippy Hippy Shake : It's Too Late Now : Good Golly Miss Molly : Lawdy Miss Clawdy : Long Tall Sally : Shakin' All Over : Tutti Frutti : Don't Make Me Over and many more.
The Swinging Blue Jeans Hippy Hippy Shake :-
https://youtu.be/Iml-lcEgxDA
THE TORNADOS
Legends THE TORNADOS in a special one off appearance. 1960s Tornados organist Dave Watts, were signed to the infamous independent record producer Joe Meek at his home recording studio at Holloway Road Islington. Dave joined the Tornados in 1964 recording and touring for Joe Meek, during 1965 Meek sacked all the personnel with the exception of Dave Watts, thus creating a brand new line-up. The worldwide number one record TELSTAR performed by the classic 1962 line-up is still a huge selling record in these modern times, the Tornados today do not only play the famous instrumentals but also perform hits by the stars that the Tornados ® backed during the sixties. The list is endless.
Check them out here : The Tornadoes Telstar
https://youtu.be/DLBaD0KFEgA
Please do not contact Lavenham Church direct as they are not the concert organiser and will be unable to provide information. Please contact OEP Live for all enquiries (including disabled bookings) by calling the Box Office on 01256 416384.