Spin the Black Circle... hosted by Russell Swallow
THE BASEMENT BAR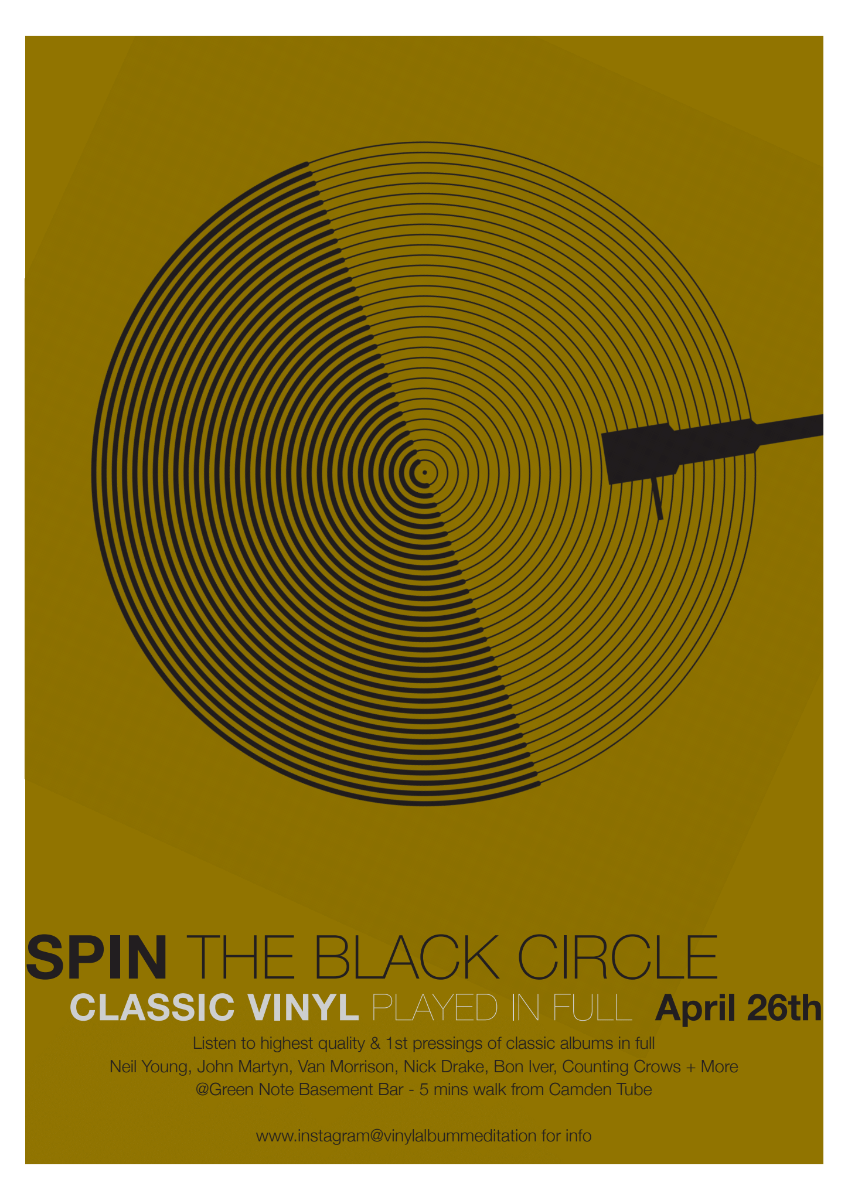 Through the lockdown, I stayed connected with friends and old band mates by texting and chatting on video calls, often about music we loved and looking forward to getting back out. One of our conversations was a challenge to name our Top Ten Albums of all time.
Albums that I still turn to for inspiration, for comfort, to dance and sing along to. But most importantly the challenge was to choose albums that I would happily listen to all the way through - from the first track to the last.
Coupled with my new found passion for vinyl, I started to collect the best sounding versions of my favourite albums, and then some…
Join us to immerse in the pleasure of a full album playback.
Listen to highest quality & 1st pressings of classic Folk, Country and Americana albums by Neil Young, John Martyn, Van Morrison, Nick Drake, Bon Iver, Bill Withers, Counting Crows and many more.
Played on a Project 2 record player, via Cambridge Audio phono amplifier through the venue PA system.
The basement venue at the Green Note is a magical setting to listen to music, an intimate space for music listeners - we'll turn the lights down and step away from the world.
Each show will feature a guest musician playing a live performance of songs by the evening's chosen vinyl album playback artist.
This is for music lovers and audiophiles alike, for anyone who wants to immerse themselves in the music and celebrate albums on vinyl.
Join us to Spin The Black Circle
"Passionate promoters...a real sense of community" - The Telegraph
"An acoustic evangelist" - Tom Robinson BBC6
"Passionate about nurturing new talent" - Run Riot