105.9 The Brew and J-Fell bring you
MONSTERS OF ROCK '88 TRIBUTE
$25.00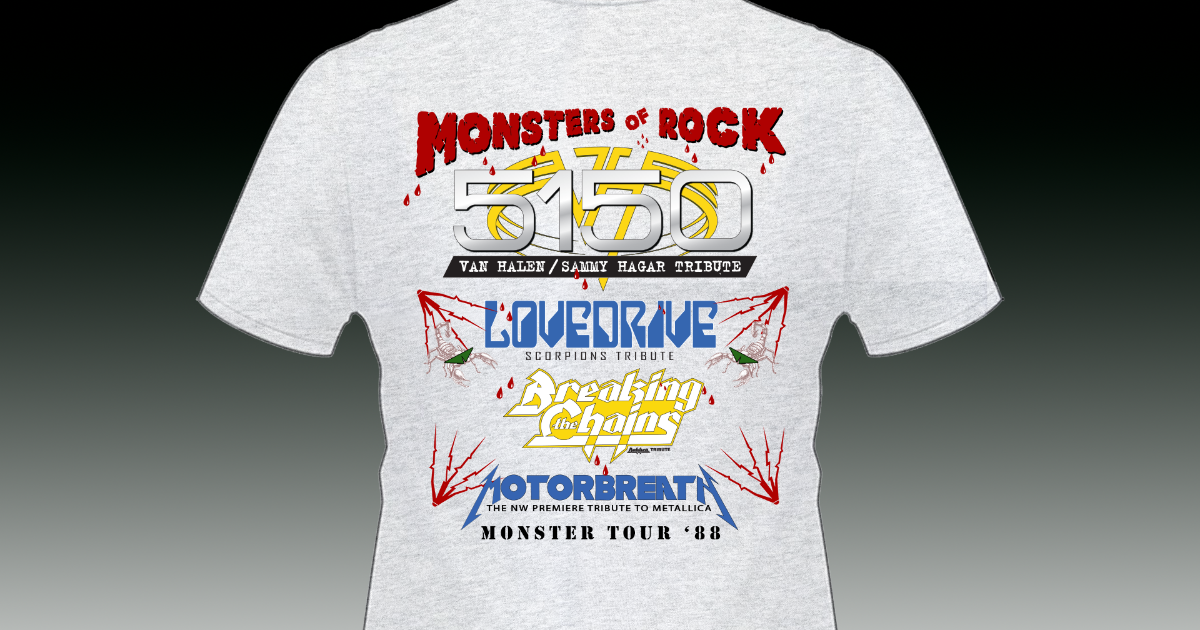 105.9 The Brew and J-Fell Presents bring you the MONSTERS OF ROCK '88 Tribute!
5150 – Van Halen/Sammy Hagar tribute
is dedicated to the "re-birth" era of Eddie's group when they joined forces with The Red Rocker, Sammy Hagar. We are live without a net and coming to a venue near you!! Helloooo baaaaaaaaby…
www.j-fell.com/5150band
Lovedrive - Scorpions tribute features incredibly spot-on vocals by singer Larry Smith (you won't believe your ears!) and a band of heavy-hitters that don't miss a lick, including the Scorpions' signature twin lead guitar attack.
www.j-fell.com/lovedrive/
BREAKING THE CHAINS
Breaking The Chains - Dokken tribute
brings an electrifying experience that recalls the style, swagger and guitar attack one of the most ubiquitous of the 80s Hair Metal bands. Are you ready to be Rokken like Dokken? BTC is your ticket.
www.facebook.com/breakingthechainstribute
Motorbreath - Metallica tribute captures the look, sound and feel of hard rock's most recognized band, the mighty Metallica. Each performance is a lesson in raw power and passion while delivering a set list that spans the 30+ years that Metallica has reigned over all that is metal, from NO LIFE 'TIL LEATHER to HARDWIRED…TO SELF-DESTRUCT!
www.j-fell.com/motorbreath/