Roll With It. Ultimate OASIS tribute
EUR20.00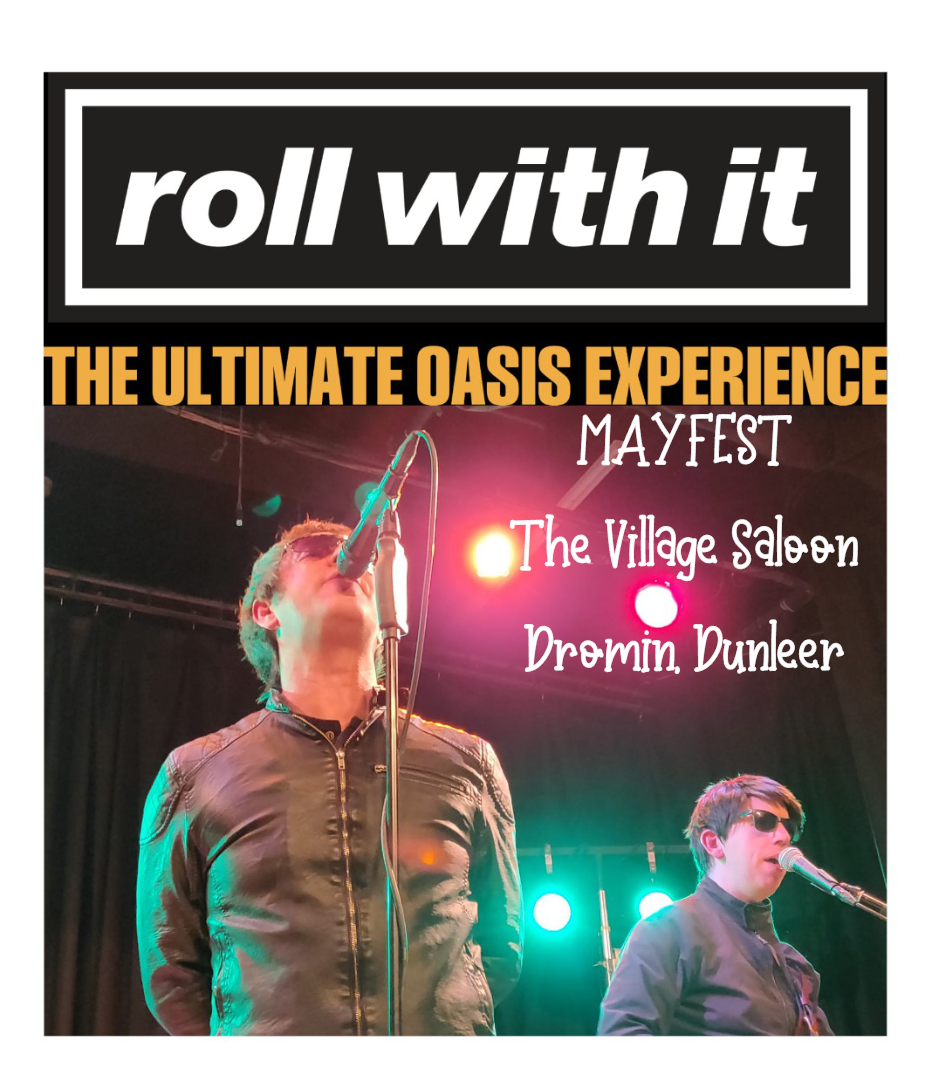 Next up for MAYFEST is the brilliant ROLL WITH IT.Ultimate Oasis Tribute.

Roll With It formed in 2013 to bring the music of the Gallaghers to the live stage in Belfast and beyond.
Their setlist spans all seven albums and includes the hit singles right through to the acoustic B-sides.
The band is made up of experienced musicians with a passion for the greatest band of the nineties, who aim to give audiences the best singalong since Knebworth.

The Village Saloon, Dromin, Dunleer, Co Louth.
A92 YE97