Brixton Jamm
Jungle Cakes presents Junglist Jubilee All Dayer
GBP15.00 - GBP20.00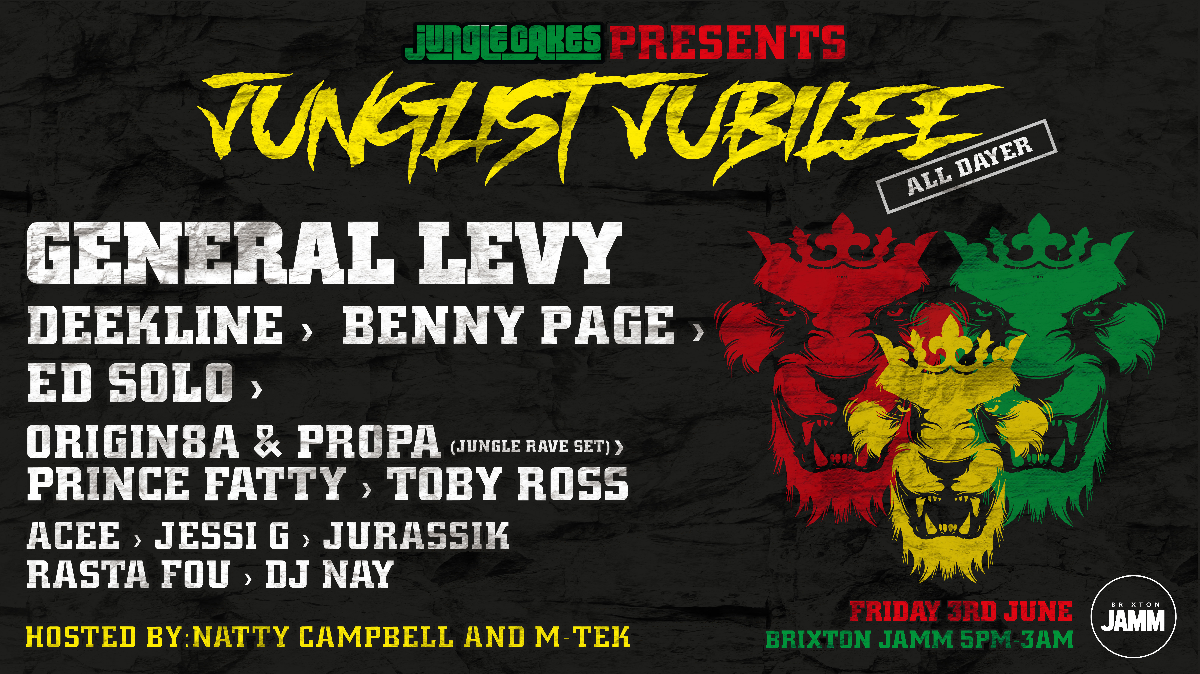 It's a bumper bank holiday, and to celebrate Jungle Cakes is bringing you a legendary badass bangarang packed with culture vibes and junglist energy.
We're bringing the incredible General Levy back to Brixton Jamm for a killa day into night party, accompanied by Jungle Cakes playas Deekline, Ed Solo and Benny Page, along with the one-man reggae dance party that is Prince Fatty, rave gunslingers Origin8a & Propa and junglist new blood Toby Ross.
Support comes from Acee, Jessi G, Jurassik, DJ Nay plus the heavy reggae 2 jungle vibes of Flex FM's Rasta Fou in the bar. Grab your tickets early for this one people, it's going to go off!