FitzGerald's Presents:
Wednesday Jazz ON THE PATIO w/ THE QUIN KIRCHNER TRIO
FREE W/ VOLUNTARY COVER CHARGE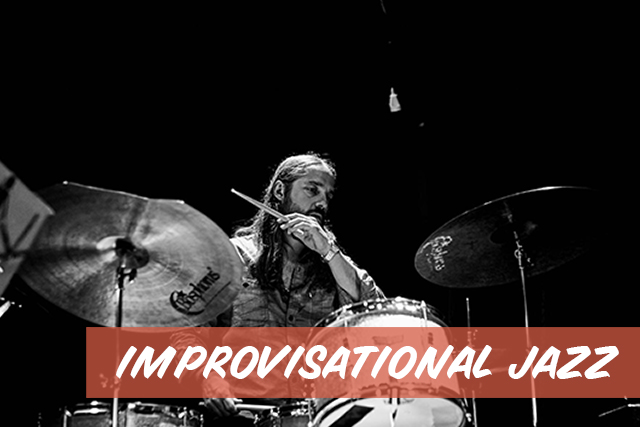 LIVE ON FITZGERALDS PATIO
FREE SHOW!

Quinlan Kirchner (b. December 14, 1981) is a drummer, composer, improvisor & DJ from Chicago, Illinois. He first started his musical studies at the age of 10 at the famed Academy of Movement and Music of Oak Park and later at the Merit Music Program of Chicago. Learning from Chicago educator, Don Skoog, his studies soon grew to include the traditions of Afro-Cuban drumming, taking him to Havana, Cuba to study under acclaimed percussionists José Eládio, Omar Rojas & Don Poncho Terry. His early exposure to expressive arts and dedicated practice led him to earn a Basin Street Scholarship to the University of New Orleans, led by Ellis Marsalis, at the age of 18. There, Kirchner learned under the guidance of the city's drumming masters including Ricky Sebastian, Jason Marsalis, Troy Davis and Johnny Vidacovich and his undergraduate studies led to a B.A. in Music, Jazz Studies, and the Gregory Frederico Senior of the Year Award. It was also while in New Orleans that Kirchner began his career as a performing & recording artist with QMRplus, Red Shift, The Other Planets, The Hall Monitors, Jeff Albert Trio & Quartet, Adam Croce, Irene Sage, Ed Petersen and others. After the dislocation caused by Hurricane Katrina in 2005, Kirchner moved to New York for Masters Degree studies at the Manhattan School of Music under John Riley before relocating to Chicago.
We always leave room for walk-ins so if you can't find a reservation, don't sweat it, c'mon over!
Enjoy dinner from BABYGOLD BARBECUE