Seattle Gear Swap & Sale 2022 benefiting SMASH
$0.00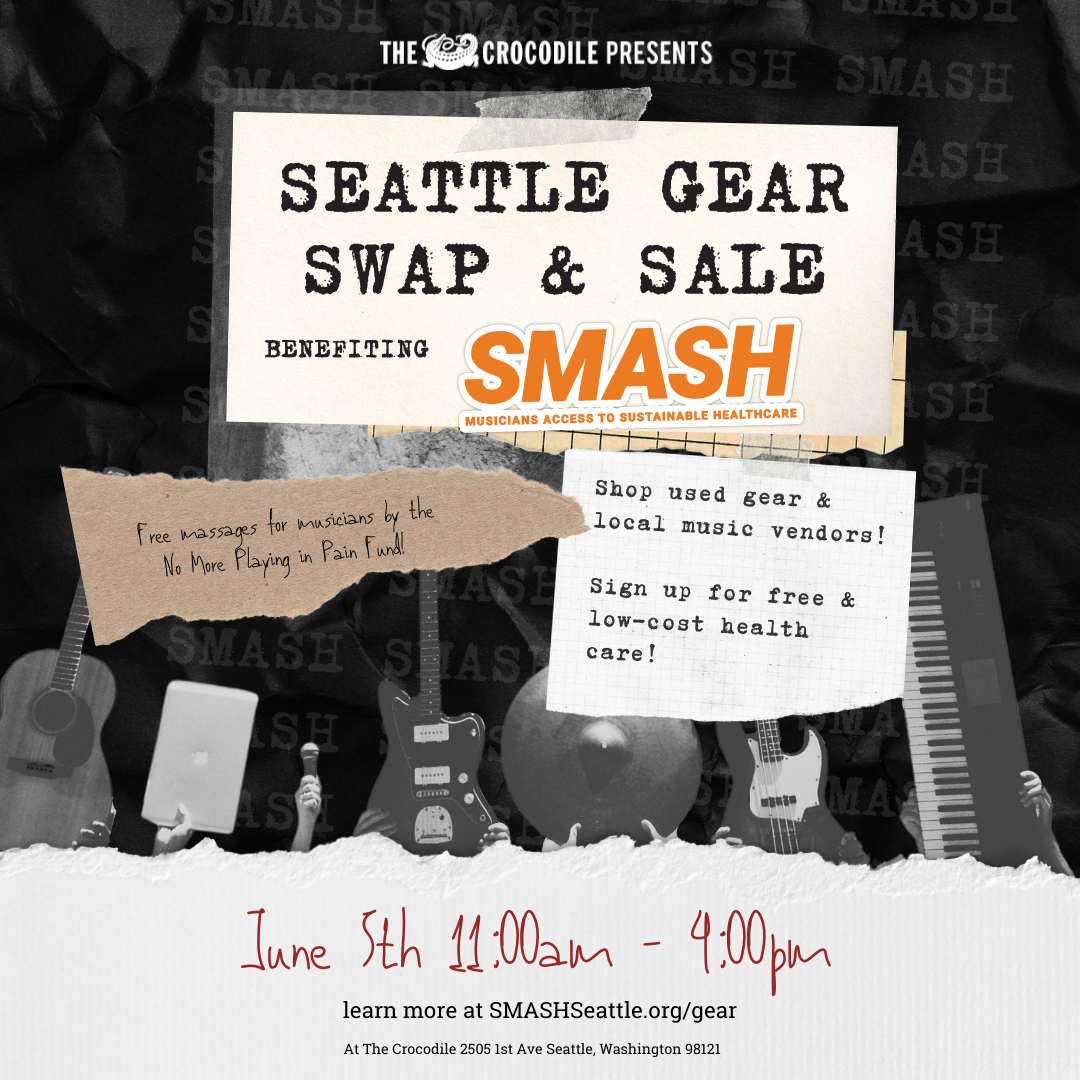 SMASH (Seattle Musicians Access to Sustainable Healthcare) and the Seattle Gear Swap Facebook group are teaming up to bring you their in-person gear swap! Join us at The Crocodile Sunday, June 5th from 11:00 am to 4:00 pm where you can check out awesome music gear for sale, learn more about and get signed up with SMASH, get a complimentary 15-minute bodywork session from the No More Playing in Pain team, and you'll have an opportunity to speak with health navigators about your health goals and other available resources.
Have gear to sell or swap? Reserve your table today! Sign-ups for vending end June 1st. Your $15 registration fee covers the cost of the table rental.
Are you a musician who's also a maker or small business owner? Tell us about your small business by emailing Nikki@SMASHSeattle.org to get set up as a vendor.
Just want to shop? RSVP today and when you make a donation 100% goes towards SMASH and their programs for keeping musicians healthy by offering low-cost or no-cost healthcare, mental health treatment, and wellness services.