Romeo Delight - The Ultimate Van Halen Tribute
$20.00 - $35.00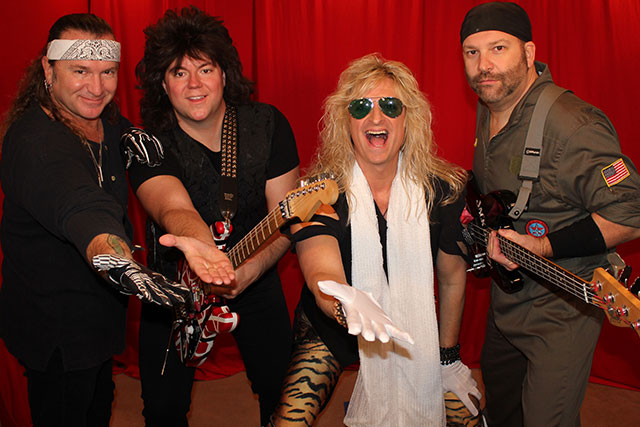 Romeo Delight is the East Coast #1 viewed Van Halen Tribute Band on YouTube, named one of the Top Tribute Bands in the country, and Top Vocals in the Van Halen book "Unchained"!
Romeo Delight, an award winning Van Halen experience like no other, world renowned and recognized by everyone from Howard Stern to Micky Dolenz of The Monkees to Diamond Dave himself for selecting Romeo Delight's video for his Podcast The Roth Show, along with being featured on Van Halen's News site multiple times!
The only band in the world widely acclaimed for presenting entire Van Halen albums in concert, following original track sequence. They specialize in David Lee Roth Era plus Sammy Hagar's Van Halen Hits, and their Greatest Hits!
The Van Halen Experience with Romeo Delight has been featured in the cover story of Philadelphia Magazine, multiple Channel 6 Action News stories, noted as a Top 10 Philadelphia Event, and Best of Philly Annual Concert!
Romeo Delight has performed as the backing band for Micky Dolenz of The Monkees at multiple events as he performs his greatest hits!