AGMP Presents
The Master Musicians of Joujouka
GBP35.00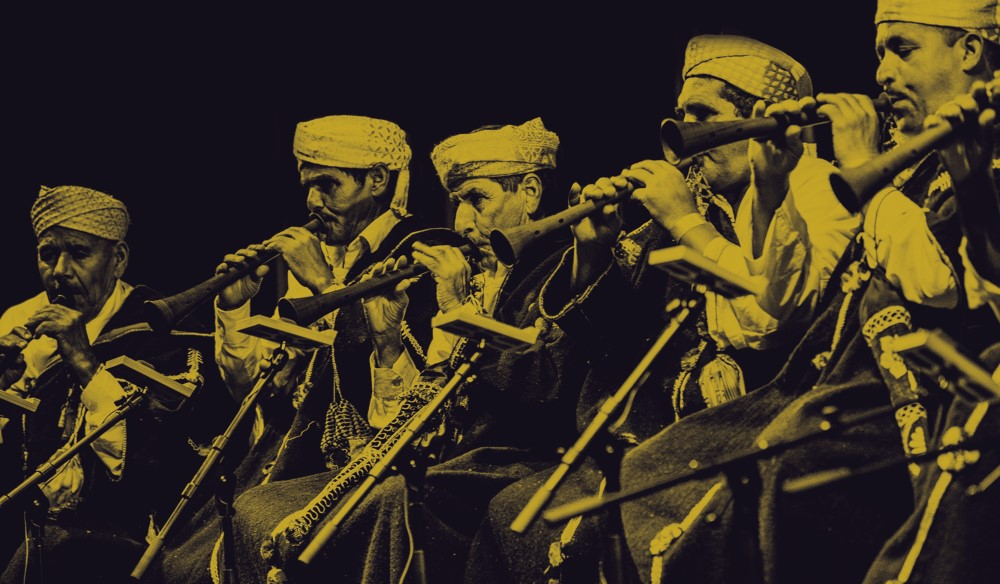 This event is for over 18s only - No refunds will be issued for under 18s

AGMP presents
THE MASTER MUSICIANS OF JOUJOUKA

"The music of the Master Musicians of Joujouka is not improvised - it has been honed & perfected over many, many years to help the listener access altered states" Jarvis Cocker

"The oldest and most exclusive dance party in the world" Rolling Stone Magazine

The remarkable music played by the Master Musicians of Joujouka, a remote village in the Ahl Srif tribal area south of the Rif in Northern Morocco, is thousands of years old. In the 15th century, when the Sufi saint Sidi Ahmed Schiech arrived in the village, he wrote music for the Masters' ancestors which could heal disturbed minds. Today's Masters are blessed with the Baraka or spirit of their saint and use touch and prayer to heal.

Brian Jones of the Rolling Stones travelled to Joujouka in 1968 to record the Masters. Brian Jones Presents the Pipes of Pan at Joujouka was released in 1971, honouring Brian's memory and exposing a wider audience to the remarkable music of the Masters for the first time.

In January 1973, jazz musician Ornette Coleman recorded with the Masters. A small part of what was recorded was released on the 1975 album Dancing In My Head album. The Master Musicians of Joujouka have performed at the Glastonbury Festival on and off since 1975.