FITZGERALDS Presents:
Friday Night on the Patio w/ The High Divers
FREE / Reservations Available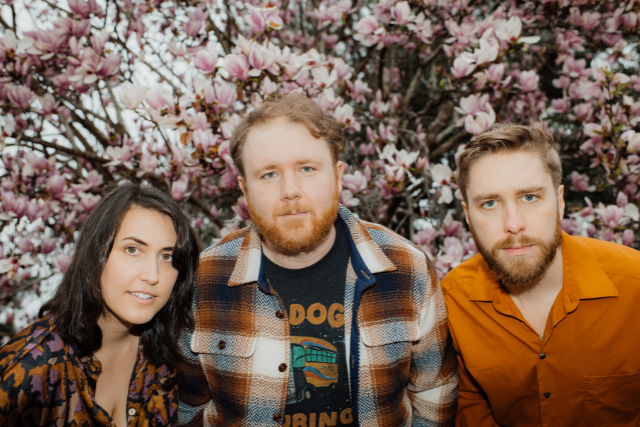 LIVE ON FITZGERALDS PATIO:
The High Divers seen HERE
FREE SHOW! Click "Book Now" to reserve a table. We always leave room for walk-ins so if you can't find a reservation, don't sweat it, c'mon over!
The High Divers have seen some things. There are scars adorning each member that serve as constant reminders that the traveling rock n' roll lifestyle is not for the faint of heart. After narrowly surviving a bloody scene with a semi on an Arizona Highway in 2017, and a stage silencing pandemic, the band has proved its resilience and dedication to crafting albums that they can continue to be proud of. With the release of their newest record, "Should I be Worried" due out April 2023, the band is breathing a sigh of relief in finally getting the Sadler Vaden produced album out into the hands of their fans. "The return to live shows with all of the excitement and energy behind these new songs is going to be really healing for everyone involved", says guitarist and singer, Luke Mitchell, "We've held onto some of these songs for almost three years now, and it's felt like an absolute eternity!"
Recorded in Nashville at BattleTapes and Marshall, NC at The High Divers' own Out There Studios, this record serves as a patchwork of where the band has been and where they are going, with great care taken in curating nuanced and eclectic songs that weave into a colorful psychedelic sonic tapestry. "When you have this long to compile songs and really live with them, there are certain ones that just jump out and continue to have that sheen that keeps us all excited" says Mary Alice, whose song "Pieces" is a sparse and hauntingly beautiful look into the past "We were young, we were stupid, we were free, we were broken".
Formed in 2014 in Charleston, South Carolina, The High Divers hit the ground running with raucous live shows and a strong debut album recorded with Wolfgang Zimmerman. The follow up album, "Chicora", was released to much critical acclaim, earning the band an even wider and more dedicated fan base. Perhaps the bands most well known work was 2019's "Ride With you" EP also produced by Jason Isbell & 400 unit guitarist, Sadler Vaden. A fixture of the South Carolina music scene, The High Divers are known for their charismatic on-stage swagger and ability to get the crowd unabashedly involved. The band is comprised of Luke Mitchell (Vocals/Guitar), Mary Alice Mitchell (Keyboards/Synth/Vocals) and Kevin Early (Bass/Vocals). The High Divers have been covered by Rolling Stone, Paste, Performer Magazine, KDHX, Popmatters, Americana UK, among many others.
The High Divers new album will be accompanied by a string of tour dates around the country. "Should I be Worried" will be released April 7th, 2023 and available for streaming everywhere.
Enjoy dinner from BABYGOLD BARBECUE
***PARKING***
There is rather limited street parking in the area, we recommend arriving by rideshare, bicycle, or rickshaw.
***AGE RESTRICTIONS***
21+, minors admitted with guardian