Tragedy: All Metal Tribute to the Bee Gees & Beyond + Beatallica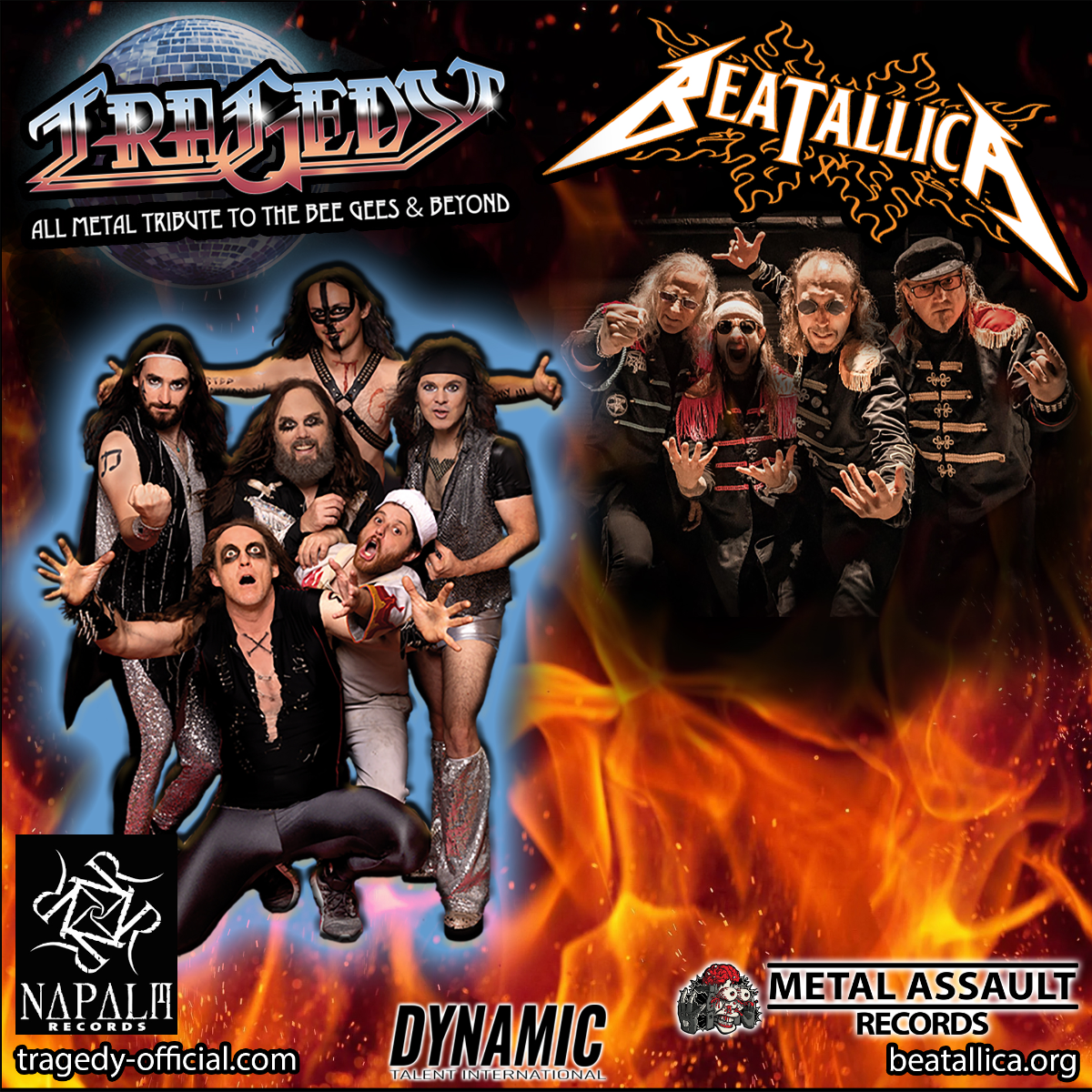 Tragedy takes disco, soft-rock and pop classics, and completely reimagines them as glorious, red-hot heavy metal. They're sure to get your head bangin', your booty shakin' – and put a smile on your face and your fist in the air.
Tragedy's concept, while subversive and humorous, goes beyond what many have done in satirical music – they celebrate the soul of the original song, even while turning the soundscape on its head. The amps are cranked to eleven, but the emotion is not lost. You discover new meaning in songs that have been a part of your life for as long as you can remember. You laugh and cry. Dance and mosh. And feel newly connected to the disco-metal that was inside you all along.
Website / facebook / instagram / spotify / youtube


Forged from the influences of two of history's greatest bands, Beatallica is the world's first live mash-up or "bash-up" band. Their wit, creativity, subversiveness, and flair are as sharp as the point they make. Beatallica destroys the boundaries of creativity and reveals how original compositions of music can be crafted for those who identify with humor and biting commentary.
All the while, they show appreciation and reverence to The Beatles and Metallica, grandfathers of their respective genres. Beatallica continues to change the face of music on the internet, in live settings, and over radio waves around the globe. They flourish with music lovers from all areas of the world at their side.
Throw your fist high into the air, become a Beatallibanger, and open your mind to a one-of-a-kind brand of musical mayhem.

Website / facebook / instagram / spotify /