Troubadour Presents
The Rhythm Studio Foundation Pub Quiz + Live Music
£10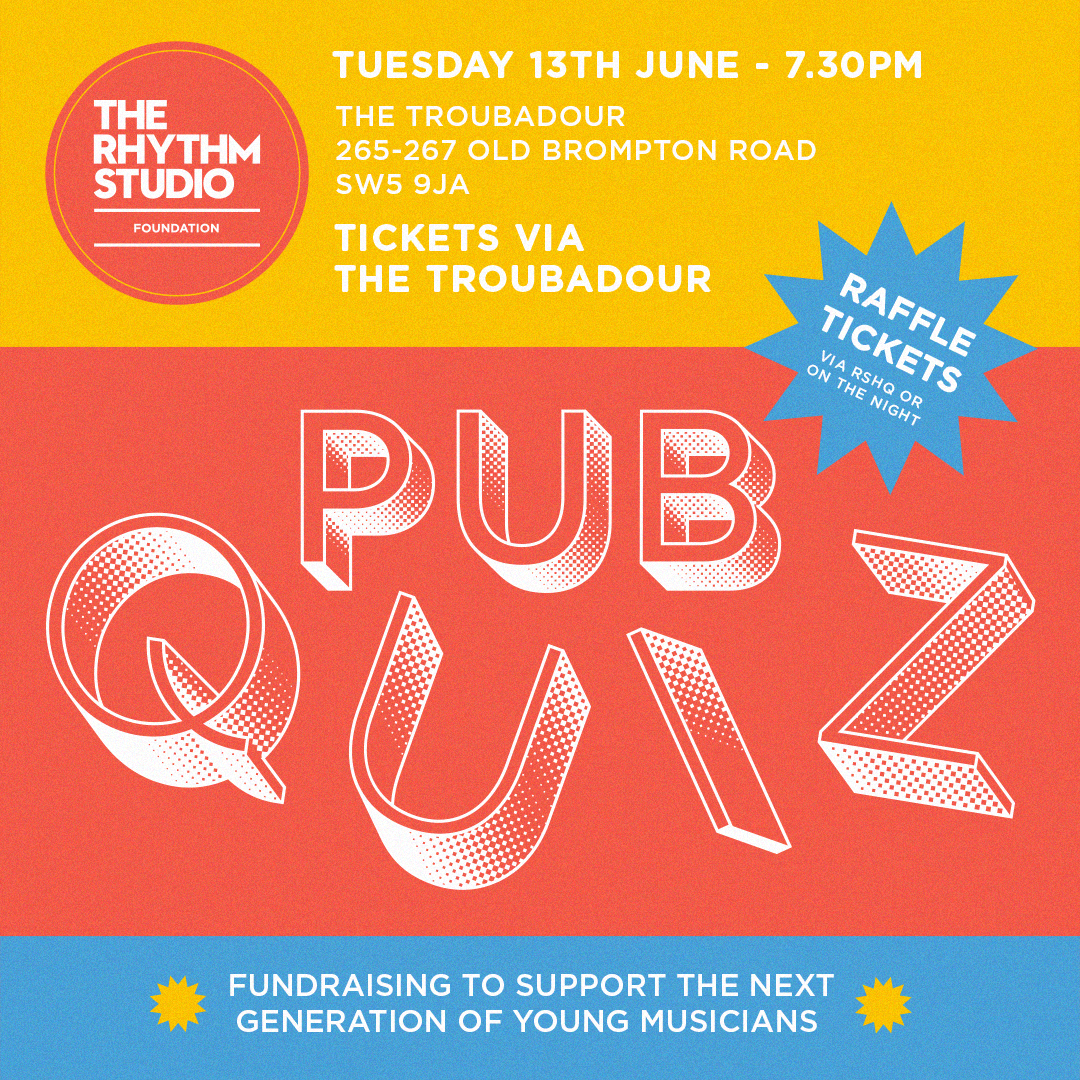 Join us for a fantastic evening of live performance by our talented rising stars followed by a fun Pub Quiz. Hosted by friend of The Rhythm Studio Foundation and legendry quizmaster Simon London (7th Heaven Quiz), it promises to be a huge amount of fun so get your team together (teams of up to 6) and purchase your tickets now. (If you don't have a team, buy a ticket and we'll sort something out on the night). We'll also have some fantastic raffle prizes and all proceeds will go to support local youth-based music charity The Rhythm Studio Foundation.
The Rhythm Studio Foundation was founded in 2011 with the goal of transforming the lives of young people through music. In association with London-based The Rhythm Studio Academy of Music, we work with schools, hospitals and community groups to provide opportunities to economically underprivileged and socially disadvantaged young people who have limited access to music-making. We run pop and rock music workshops that allow primary school children to experience the excitement of collaborative music-making; a scholarship scheme which offers weekly lessons on drums, guitar, bass, piano or vocals for talented and passionate 11-18 year old musicians in need of financial support; and a weekly programme of inspirational music workshops on the paediatric wards of Chelsea & Westminster and St Mary's Hospitals. For more information and video excerpts please visit our website
http://www.rsfoundation.co.uk
.
7.30pm - 8pm Live Music
8.00pm - 10.30pm Quiz
12.00 Closing
PLEASE CLICK HERE TO SUPPORT THE TROUBADOUR