Soma Sounds & We Push Play Present
Neon Night: House & Electronic
$0.00 - $15.00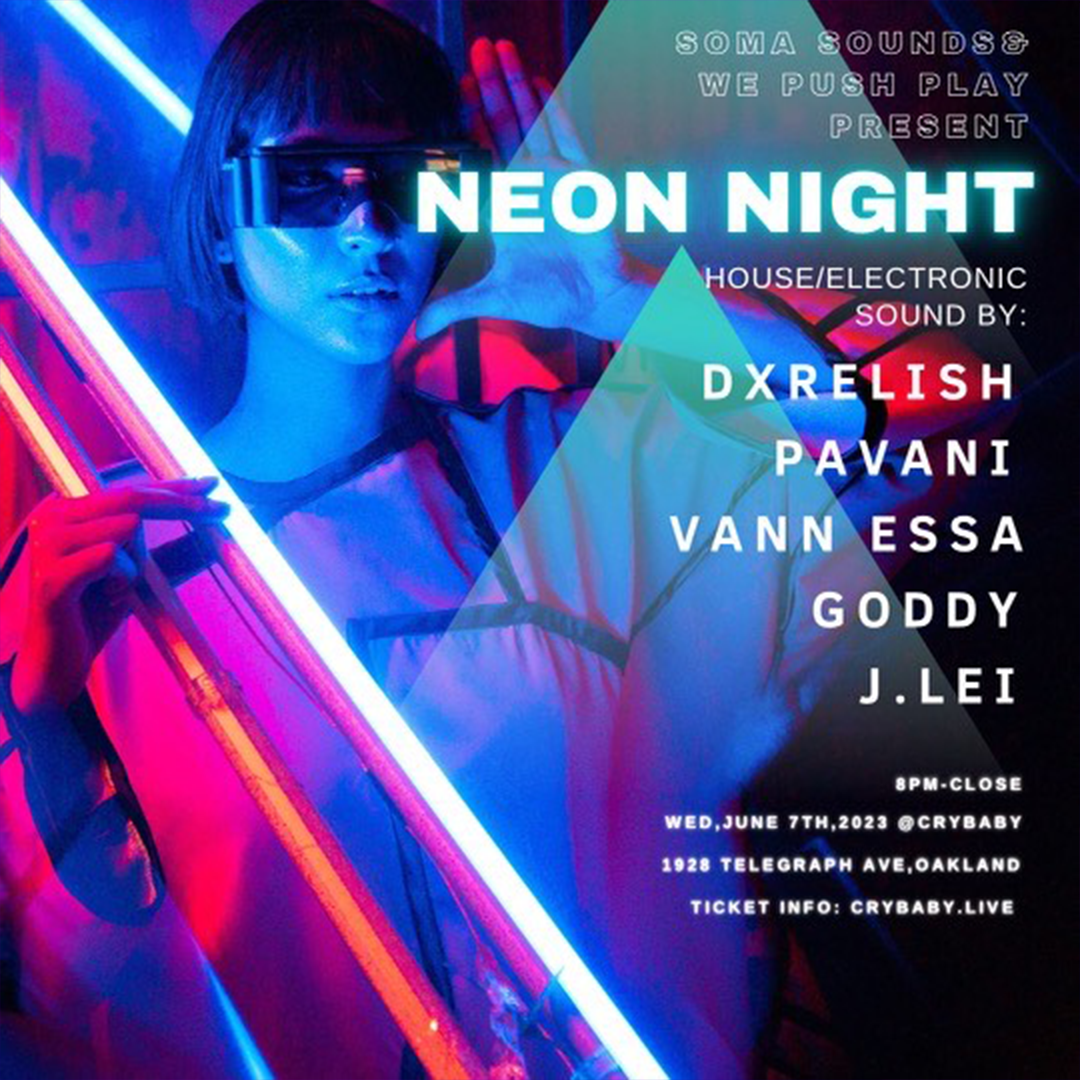 Taking place on Wednesday June 7th, Neon Night is a midweek haven where music aficionados and party enthusiasts come together to celebrate and surrender to the drum beat.
We have a lineup of talented local Bay Area artists taking to the stage, delivering an eclectic mix of genres that span the spectrum of electronic music. The lineup includes:
Dxrelish
Pavani
Vann Essa
Goddy
J.Lei
Whether you're a seasoned dancer or a curious newcomer, Neon Night embraces all who enter, fostering a sense of inclusivity and positivity.
So grab your friends, dress in your most vibrant attire (though not required), and join us at Neon Night Wednesday, June 7th for an evening of music, dance, and neon dreams. Get ready to dance to the rhythm!