5 Mile Brass + Vinnie & The Hitmen
$15.00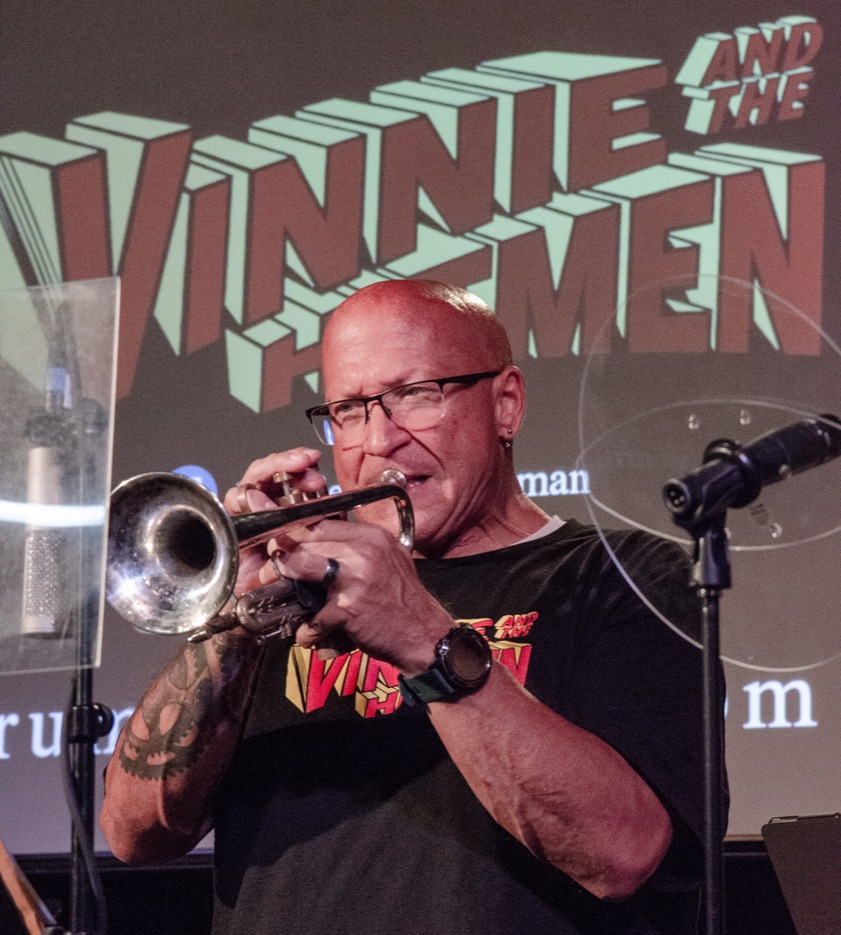 "Vinnie and the Hitmen is a Nashville based 14 piece horn band playing R&R, R&B and Pop along with classic horn tunes instrumentally! The Hitmen is made up of the some of the finest session and touring players in Nashville! Come on out and get your face melted off by this incredible band."mbones and 3 saxes/woodwind players. Also featuring an All-star rhythm section.
FB @Vinnie and the Hitmen
Instagram @vinnie_and_the_hitmen
Contact
@vinnie@trumpetvinnie.com
5 MILE BRASS is an 8 piece brass band from Mobile, AL,
Paving a genre with their original music combining Rock progressions, jazz/tunk improv solos, & hip-hop pocket deeper than the red pants they wear, combined with the energetic rapping style of, Michael Jolly they have a little something for everyone. 5 MILE has traveled the world with one goal in mind,
that it is their Duty to Shake your Booty!