MODO-LIVE x PROGRAMME Presents:
Laura Jane Grace w/ Lande Hekt & Mobina Galore
CAD19.99 - CAD26.50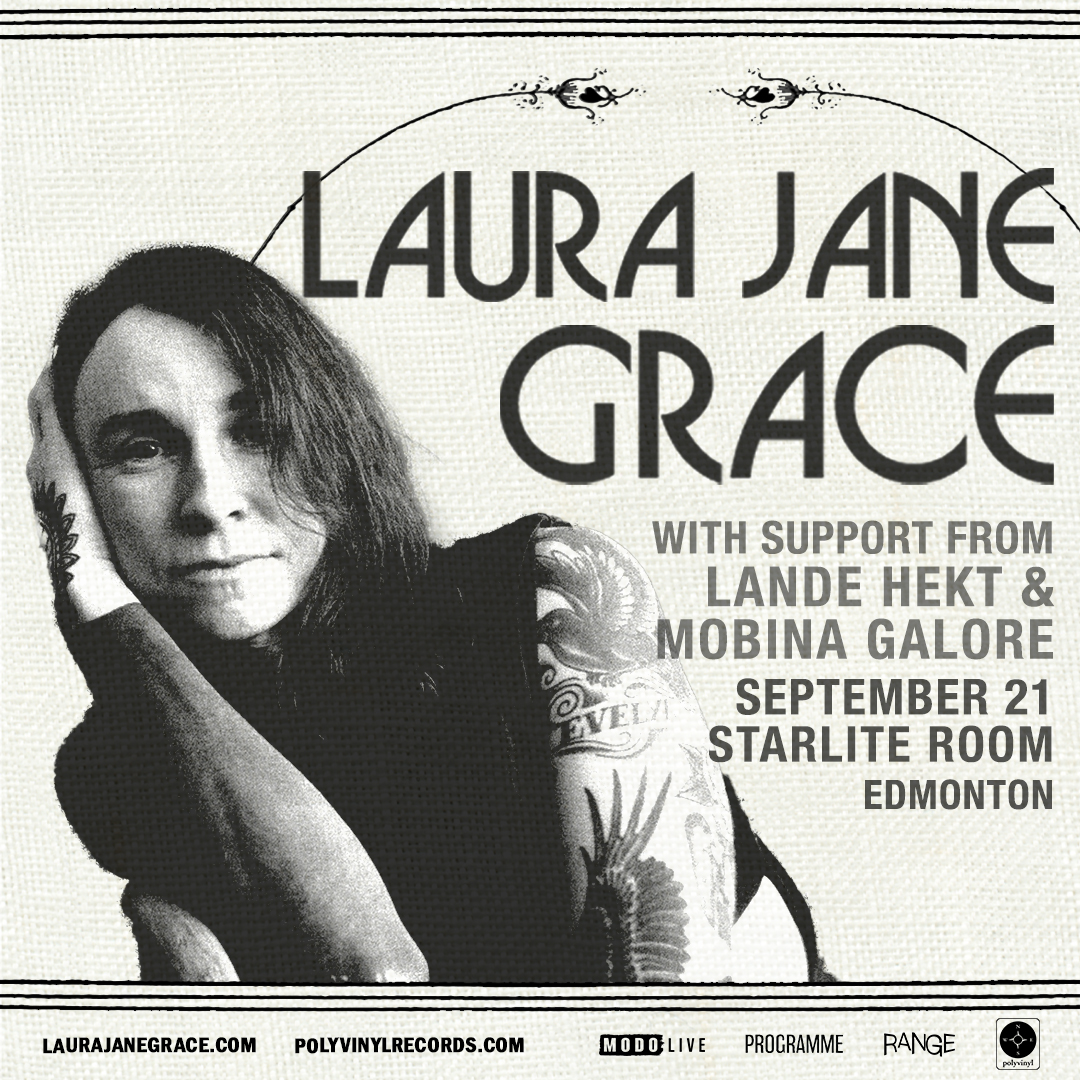 All Ages Welcome

The Starlite Room and Temple Bar operate under the Province of Alberta's and the City of Edmonton's public health measures, restrictions and mandates. Public health measures may change without notice at any time. For a current list of these mandates please visit: https://starliteroom.ca/news/

City of Edmonton mask bylaw is currently in effect.