The Barricade Boys
GBP49.00 - GBP199.00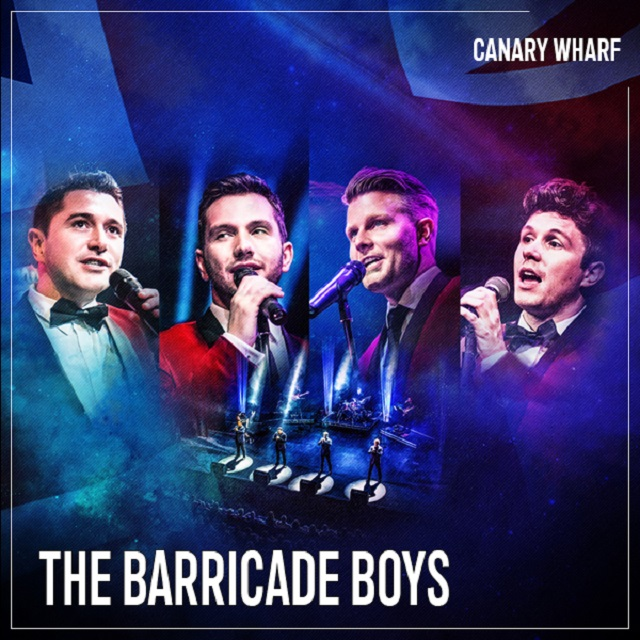 Direct from The West End, The Barricade Boys are the UK's most exciting theatrical vocal group. Powerhouse vocals, slick dance routines and an incredible array of varied music transport you back through every era, right up to modern day. This is a night at the musicals like no other!
"The Barricade Boys" was born when two friends, and cast members of the world's best loved musical, had an idea – to create a night at the musicals like no other.
Les Miserables alumni Scott Garnham and Simon Schofield wanted to create an audience experience that was much more than just songs from the shows. Their vision was an electrifying evening of entertainment, where your favourite musicals blend with the greatest pop, rock and swing numbers, performed by four top West End performers who all have one thing in common: they all performed in the West End, International Tour or Movie of the world's greatest musical Les Miserables.
Between them, The Barricade Boys have an impressive list of West End credits, including Mamma Mia, Wicked, Billy Elliot, The Book Of Mormon, The Sound Of Music, Joseph and the Amazing Technicolor Dreamcoat and Phantom Of The Opera, making this a night of entertainment you'll never forget.
*Please note your dining time is 7.00pm (Excluding lounge tickets) - if you wish to change this to an earlier or later dining time please contact our reception team after you have purchased your tickets on 0207 715 5818 or email reception@boisdale-cw.co.uk attaching your ticket.
BOISDALE OF CANARY WHARF
Jools Holland, Boisdale's Patron of Music presents the best in jazz, blues and soul.
About the venue: https://youtu.be/SJhROJnoJLQ
Boisdale of Canary Wharf is a two-floor venue overlooking Cabot Square which comprises a restaurant, four private dining rooms, Oyster Bar & Grill and Cigar Terrace, the world's greatest Whisky Bar, and the best live music in the capital.
"London's number one jazz venue" Tatler
"Best Whisky Bar in the World" Whisky Magazine
"A carnivore's dream" Evening Standard
"Aged steaks are deemed incredible" Square Meal
"The world's most individualistic style bar & restaurant" Hot Tickets
FOLLOW US:
Facebook: https://www.facebook.com/BoisdaleRestaurants
Twitter: https://twitter.com/boisdaleCW
Instagram: https://www.instagram.com/boisdale_uk/
Website: https://www.boisdale.co.uk/