Shola Ama
GBP39.00 - GBP199.00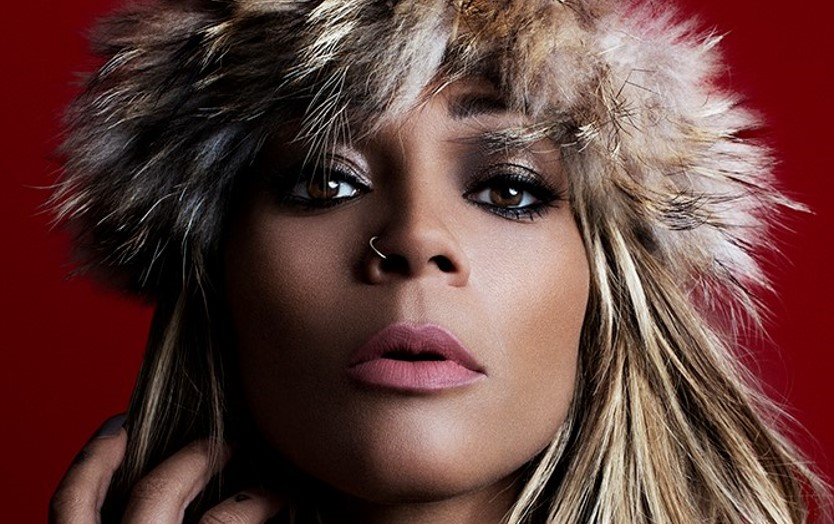 MOBO & BRIT AWARD WINNER & NINENTIES R&B SENSATION SHOLA AMA who's silky vocals have graced countless hits over more than a decade will be celebrating 25th Anniversary of her platinum album Much Love
Shola Ama is certainly no newcomer to the UK music industry. Her debut album Much Love entered the UK charts at #6 selling over one million copies and scoring Shola the Top 5 singles 'You Might Need Somebody' and 'You're The One I Love' to name a few. The culmination of her critical and commercial success resulted in four Mobo nominations with Shola going on to collect two awards in the form of Best Newcomer and Best R&B act.
Shola has toured extensively across the UK and was a special guest to a whole host of artists (Fugees, 3T, Jamiraquai). She also headlined the 98 Rhythm Nation Tour feat Glamma Kid, D-Influence and Rashan Patterson. Furthermore, Shola was nominated for two Brit Awards and went on to pick up the gong for Best British Female, the crowning achievement for an incredible journey. Between albums, Shola collaborated on the Glamma Kid single 'Taboo', reworking the Sade classic and making it effortlessly her own, scoring her yet another Top 10 single. More albums followed and she then began a sell out UK tour which took her and her band all over the country extending to an extensive French tour and she also performed at sold out shows in Germany, Italy and Switzerland. Shola's single 'Imagine', remixed by Asylum, went on to become one of the biggest club singles of the next three years. Shola has also been a guest judge on the show Pineapple Dance Studios, is also on a number of other TV shows and regularly gets played on the radio. Now getting remixed by the likes of Toddla T on Nina Tune, Shola is a veritable vocal star.
PLEASE NOTE: Dining reservations are provisionally booked in at 7.00pm, if you wish to move this to a different time - please contact our reception team on 0207 715 5818 or email reception@boisdale-cw.co.uk

TICKET TYPES:
Lounge - Live Music No Dinner - £25 per person
Show only ticket at tables with full view 20 metres from the stage + live screen. Full bar and food service available.
Window Live Music & Dinner - £59.50 per person
Window view table overlooking Cabot Square & Fountain with partial view of stage with a delicious 2-course menu with seven choices per course covering all dietary requirements
Standard Live Music & Dinner - £69.50 per person
Standard music tickets and table towards the back of the room with side view of stage with a delicious 2-course menu with seven choices per course covering all dietary requirements
Premium Live Music & Dinner - £99.50 per person
Premium music tickets & dining table with a full view of stage & a delicious 3-course menu with seven choices per course covering all dietary requirements
VIP Live Music & Dinner - £125 per person
VIP music tickets & dining table within 5 metres of the stage (full closest view) & a delicious 3-course menu with seven choices per course covering all dietary requirements
Special Offer - £59.50 per person
Limited availability: Bay Window live music & a 3-course menu with a glass of prosecco on arrival