Promise Presents
Promise Cherry Beach w/ Innacircle / Aug 14th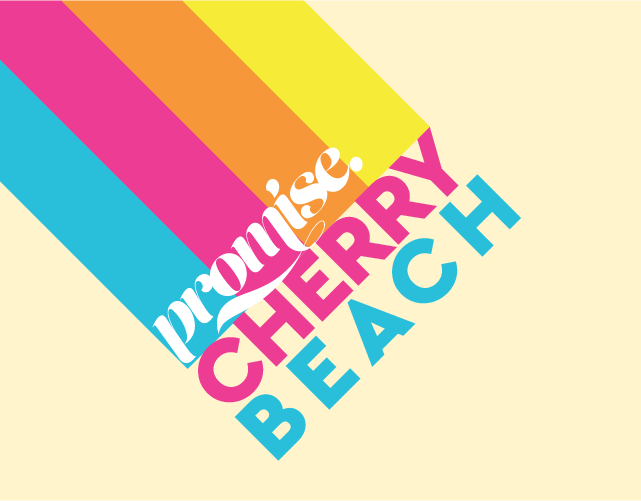 Promise Cherry Beach is a 14 week summer series of dj parties on the beach. Every Sunday, or Monday on long weekends, June to Labour Day. Way ahead of the curve, a deep breath of fun and inspiration for 22 years running. You're one fabulous being and you deserve this. All ages with a licensed Beach Bar and Funktion One Soundsystem. Rarr, Rarr!
3 - 11pm
Delivery
Tickets and Season Pass electronic delivery will be delayed. Please check your email a few days before the event and it will be there. Thanks for your patience.
Refunds
Tickets are not refundable but they are transferable. At face value only. We ask the seller and the buyer to hold each other accountable to fairness here. Any ticket resold above face value will be void without refund.
Season Passes are not refundable but individual event dates are transferable. As a gift only. Super fair. Any event dates sold will void the entire Season Pass without refund.
Sometimes cancelling is necessary, usually due to unsafe weather. Your ticket will be automatically transferred to the next available date. Or refunded if none available or if the date is the last of the summer.
Questions?
Check our FAQ!
Or shoot us an email!
hi@ilovepromise.com
Safer Space & Inclusion
Promise Cherry Beach welcomes and honours people of all ages, ethnicities and sexualities. By attending, you commit to do the same and embrace the diversity of our community.
Land Acknowledgement
We acknowledge that Promise Cherry Beach is held on the land and waters of the traditional and treaty territories of the Mississaugas of the Credit, Haudenosaunee and Wendat peoples. We also acknowledge that land acknowledgments are not enough. Action builds relationships and the chance for real change and reconciliation. Groups like Native Women in the Arts do meaningful work and run on donations. We encourage you to support through nwia.ca or another great group who matters.