Otis Redding: Reuben Richards & The Jezebel Sextet
GBP39.00 - GBP149.00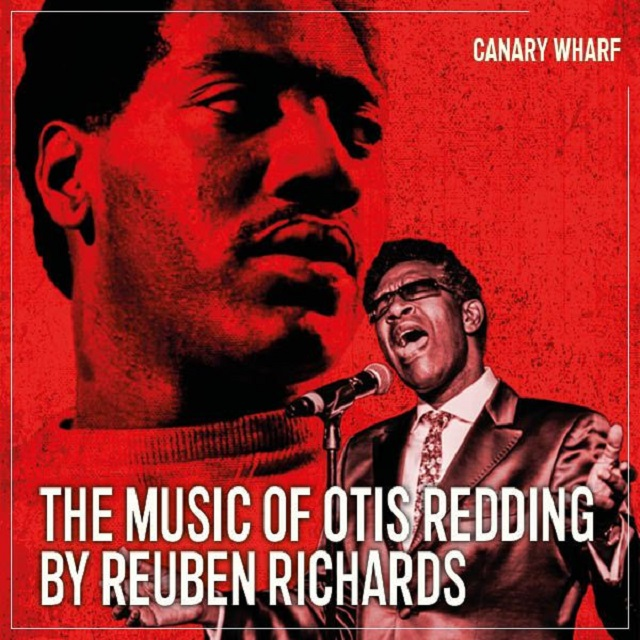 Reuben Richards & The Jezebel Sextet Present: The Music of Otis Redding
See Otis Redding's songs performed live on stage as two of the UK's most exciting soul acts join forces to make the world's funkiest Otis Redding show!
Originally commissioned by Soul Cookers Records for Saint Paul Soul Jazz Festival, this show pairs award winning soul singer Reuben Richards with Hammond and horns from The Jezebel Sextet. The result is a truly uplifting show steeped in 1960s soul that's guaranteed to get you on the good foot.
You'll hear 20 Otis Redding classics including My Girl, Mr Pitiful, Hard To Handle, Love Man, Try A Little Tenderness and Sitting on the Dock of the Bay – all performed by an incredible 8 piece band.
"Richards has a crunchy, scrunchy sub-Otis bawl that would have sounded dandy in front of the MG's or the Memphis Rhythm Section".Independent on Sunday
*Please note your dining time is 7.00pm (Excluding lounge tickets) - if you wish to change this to an earlier or later dining time please contact our reception team after you have purchased your tickets on 0207 715 5818 or email reception@boisdale-cw.co.uk attaching your ticket.
BOISDALE OF CANARY WHARF
Boisdale of Canary Wharf is a two-floor venue overlooking Cabot Square which comprises a restaurant, four private dining rooms, Oyster Bar & Grill and Cigar Terrace, the world's greatest Whisky Bar, and the best live music in the capital.
"London's number one jazz venue" Tatler
"Best Whisky Bar in the World" Whisky Magazine
"A carnivore's dream" Evening Standard
"Aged steaks are deemed incredible" Square Meal
"The world's most individualistic style bar & restaurant" Hot Tickets
FOLLOW US:
Facebook: https://www.facebook.com/BoisdaleRestaurants
Twitter: https://twitter.com/boisdaleCW
Instagram: https://www.instagram.com/boisdale_uk/
Website:
https://www.boisdale.co.uk/