Luckyman Presents
YACHTLEY CREW
.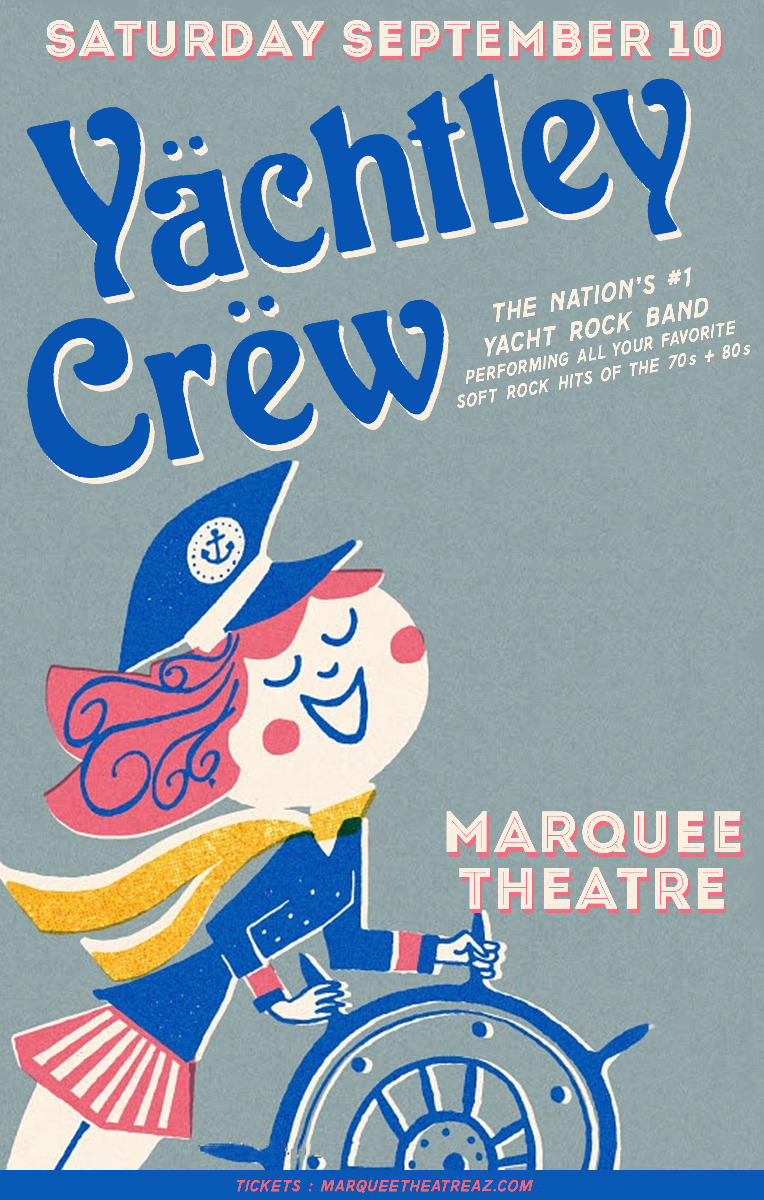 THIS SHOW IS GENERAL ADMISSION. NO SEATS ON THE MAIN FLOOR. STANDING ROOM ONLY.
NO REFUNDS/ EXCHANGES UNLESS HEADLINER CANCELS.
ALL TICKET SALES ARE SUBJECT TO SERVICE FEES.
PARKING IN THE MARQUEE LOTS IS AN ADDITIONAL $10.00 PER SPACE USED. CASH ONLY AND PAID TO THE PARKING ATTENDANTS NIGHT OF THE EVENT
_________________________
To reduce staff contact with guest belongings, we have implemented the following bag policy: we will allow clear plastic, vinyl, or PVC tote bags no larger than 12" x 5" x 12" and / or small clear clutch bags (4.5" x 6.5").