Friday Night Live - Improv Comedy Show
$20.00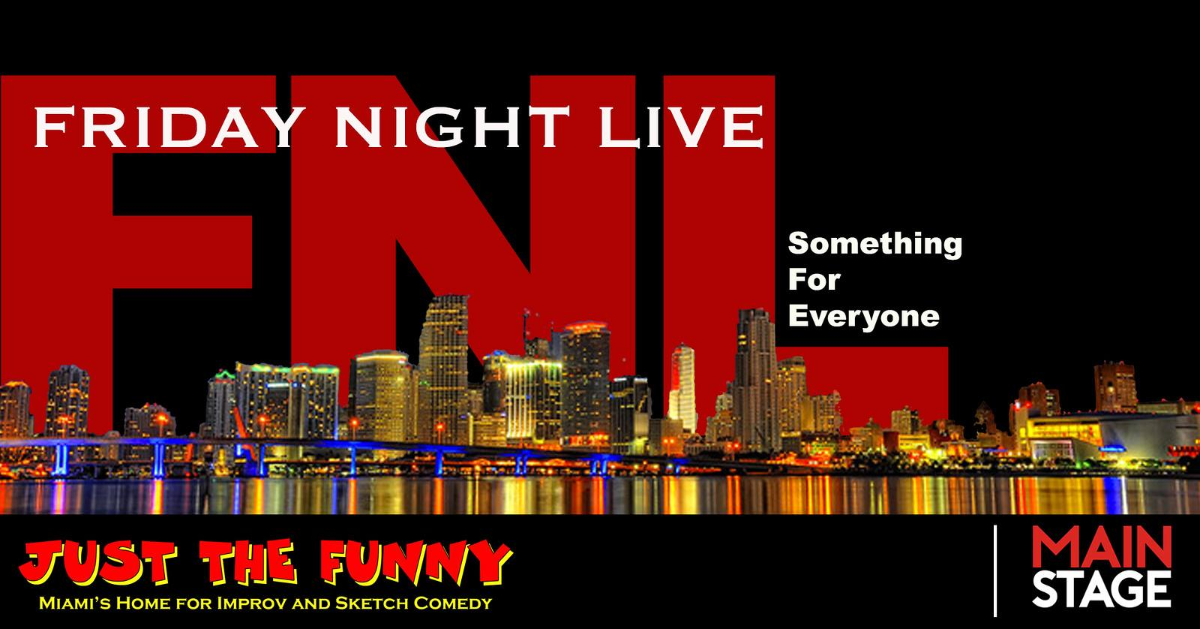 Friday Night Live!

It's JTF's special combination of shortform and longform improv! Enjoy as our award winning cast brings you fantastic improv that's perfect for your Friday night...LIVE!

Our shows are often described as fast-paced improvised comedy. Think of it as Whose Line is It Anyway meets SNL with a lot of fun audience interaction along the way. Come be a part of the fun!

Tickets are PER PERSON for this show. We will seat parties together in tables. We will do our best to sit larger groups as close as possible, but may have to split large groups if they arrive late.

Tickets are NON REFUNDABLE after purchase. MASKS are no longer required -- in accordance with CDC standards. We have sanitation stations, HEPA A/C filters, and spare masks for your safety and the safety of our cast and crew. All tables and contact points are cleaned and sanitized between performances.

The show STARTS at 9pm and ENDS at around 10:50pm. This admission also includes access to the shorter DeathMatch show that starts at 11pm, shortly after the end of Friday Night Live.