FitzGerald's Presents:
DEKE DICKERSON & Joel Paterson: "A Two Man Show"
$20.00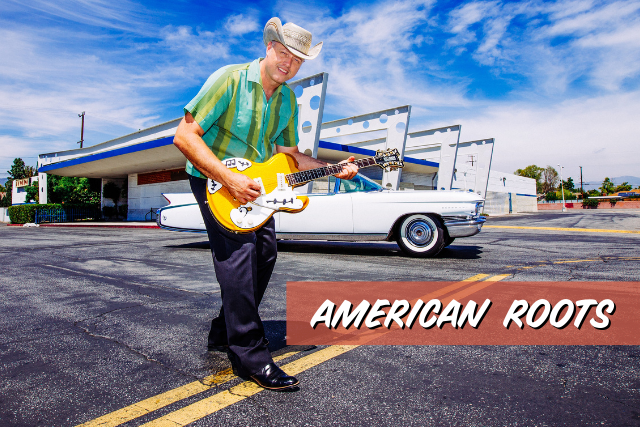 FITZGERALDS NIGHTCLUB PRESENTS:
DEKE DICKERSON seen HERE
w/ JOEL PATERSON
"A TWO MAN SHOW"

$20 General Admission
Deke Dickerson has devoted his long career to keeping America's roots music alive while interjecting new creativity into genres of music that flourished in decades previous. Dickerson is 52 years old and has been carrying the torch since he was 13, playing in his first rockabilly band in his hometown of Columbia, Missouri. He moved to Los Angeles at the age of 22 and proceeded to found his primary band, Deke Dickerson and the Ecco-Fonics, his newest group, Deke Dickerson and the Whippersnappers, as well as several side projects.

Joel Paterson can be seen all over Chicago playing with icons, cult heroes, jazz greats, blues legends, honky tonk revues, and back-bar bands, including Devil in a Woodpile. He has played on Bloodshot albums by Robbie Fulks, Wee Hairy Beasties and more. One of the busiest musicians on the roots music scene today, Joel can be heard playing with The Western Elstons, The Modern Sounds, The Joel Paterson Organ Trio featuring Chris Foreman, and many other Chicago-based projects. You can often spot him climbing scales within the smoky confines of historic Chicago jazz club The Green Mill, or bringing out his honky tonk chops at Simon's or The Empty Bottle.
Grab dinner before the show at BABYGOLD BARBECUE
Or enjoy full service dining inside the club when doors open.
***PARKING***
There is rather limited street parking in the area, we recommend arriving by rideshare, bicycle, or rickshaw.