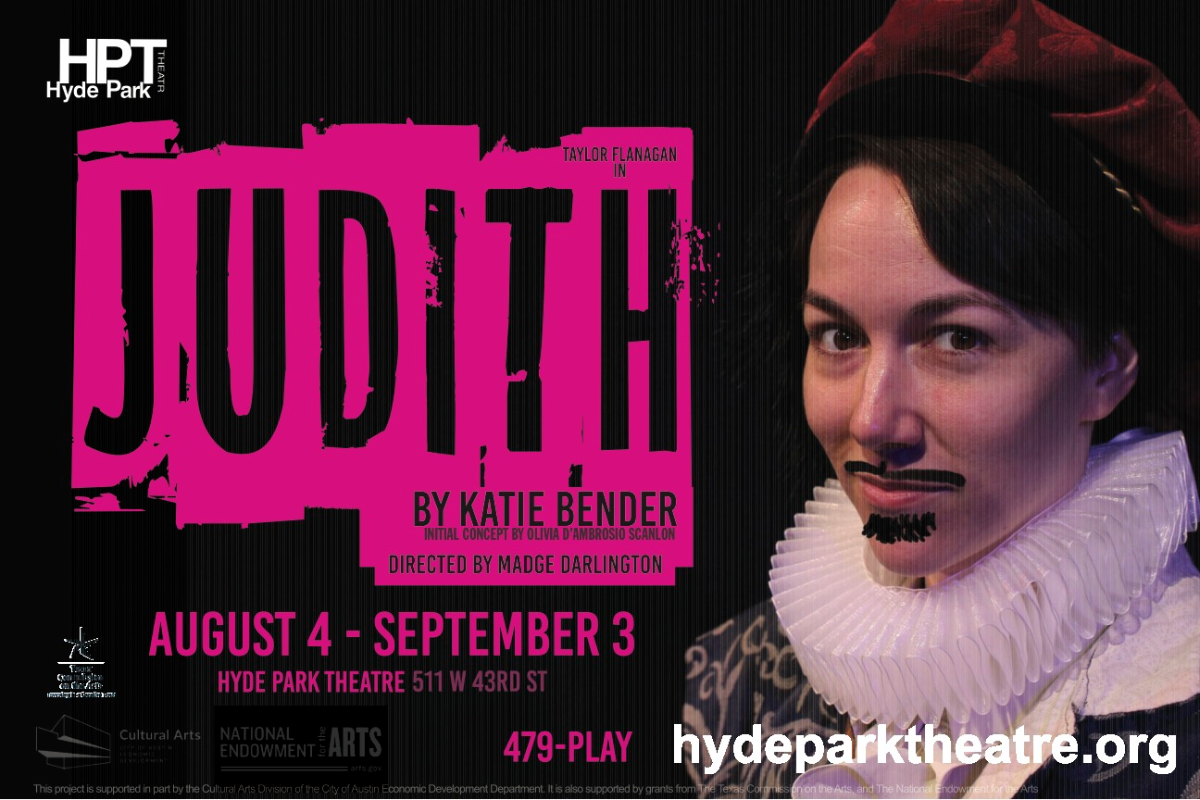 Judith
initial concept by Olivia D'Ambrosio, written by Katie Bender
August 4 - September 3, 2022

Judith, dressed as a man, moves to London to stand trial in her absent brother's place. When the trial goes badly, Judith begins to write plays to please the Queen and restore her brother's good name. A solo show about ambition, artistry, love and Shakespeare, directed by Madge Darlington and featuring Taylor Flanagan.

Every Thursday, tickets are Pay What You Can at the door!

We are asking all patrons to mask in our small space--we'll have extras in case you forget.