ExtraOcular, Cheer Accident, Planchette
$10 adv/$15 dos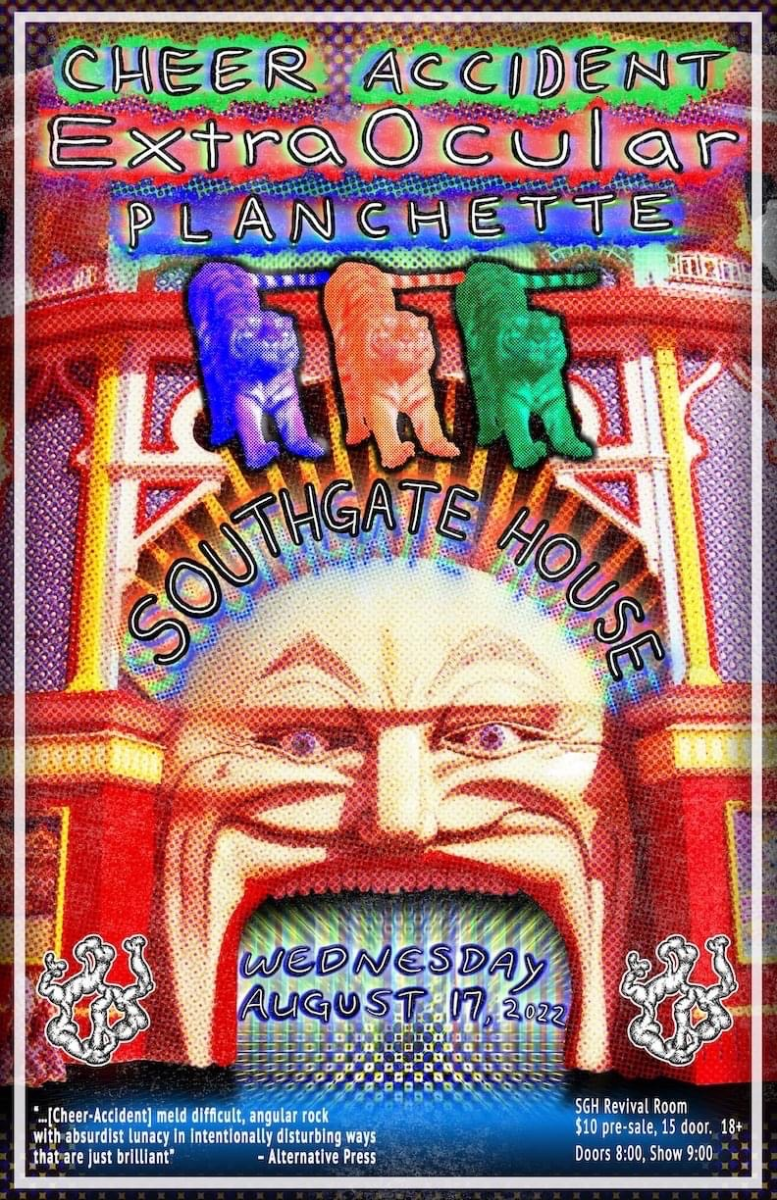 Hailing from the singularly vibrant musical hotbed known as Chicago, CHEER-ACCIDENT has been a creative, vital force in rock music for over 30 years. They constantly strive to surprise their audiences and themselves through relentless reinvention. From dreamy pop to angular art-rock, CHEER-ACCIDENT strikes a powerful balance between personalized and unique studio wizardry and the visceral excitement of a well-honed, explosive live rock band. The band is currently a septet, comprised of various members who have come and gone throughout the past two decades. Their body of work is unparalleled in its ambition and originality, and their most recent releases, "Putting Off Death" and "Here Comes The Sunset" (to name just two, on Cuneiform and Skin Graft, respectively) demonstrate how the band continues to improve with each passing year.
ExtraOcular is a trio combining the mibra-based songwriting of Matthew Shelton with wild improvisations driven by cello (Nora Barton) and drums (Adam Shelton). The three of them combine their disparate influences and experiences as performers (classical, rock, folk, world music) and create a sound that is simultaneously familiar and delightfully disorienting.
Drawing from extreme frequencies within the sound spectrum, Planchette (Nora Barton) finds warmth in harsh sounds and unexpected inspiration in the minutiae of near-silence through improvisation, delayed loops, and acoustic resonance. The freedom of improvisation and unpredictable nature of extended techniques encourages the detachment from conventional cello and an exploration of new space. Planchette is Nora Barton's solo project and her most recent album release is entitled "Around the Bend."