FitzGerald's Presents:
Happy Hour on the Patio w/ the BLACK BEAR COMBO
FREE/ RESERVATIONS AVAILABLE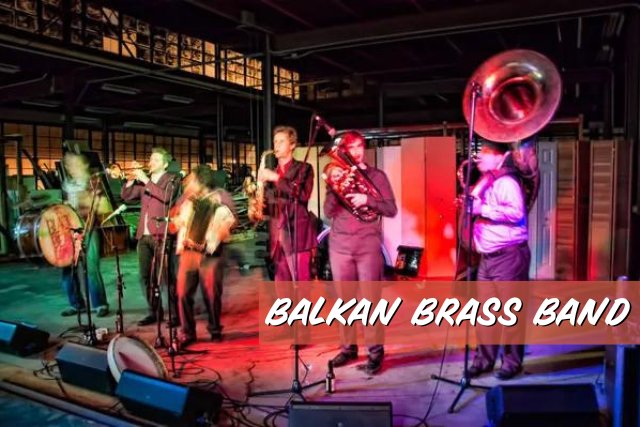 LIVE ON FITZGERALDS PATIO
BLACK BEAR COMBO seen HERE
FREE SHOW! Click "Book Now" to reserve a table.
We always leave room for walk-ins so if you can't find a reservation,
don't sweat it, c'mon over!

Firebreathing horns, thunderous drums, serpentine melodies, and crooked rhythms issue forth from this skeleton crew of a brass band. Black Bear Combo channels the common energy between street music of the Balkans and elsewhere with various strains of rock and jazz. Since 2002 we've brought our sound to bars, basements, festivals, weddings, funerals, parties and street corners across the country.
Enjoy dinner from BABYGOLD BARBECUE
***PARKING***
There is rather limited street parking in the area, we recommend arriving by rideshare, bicycle, or rickshaw.