BandWagon Presents
Ghost Revue, Goodnight Freeman, BAREHUG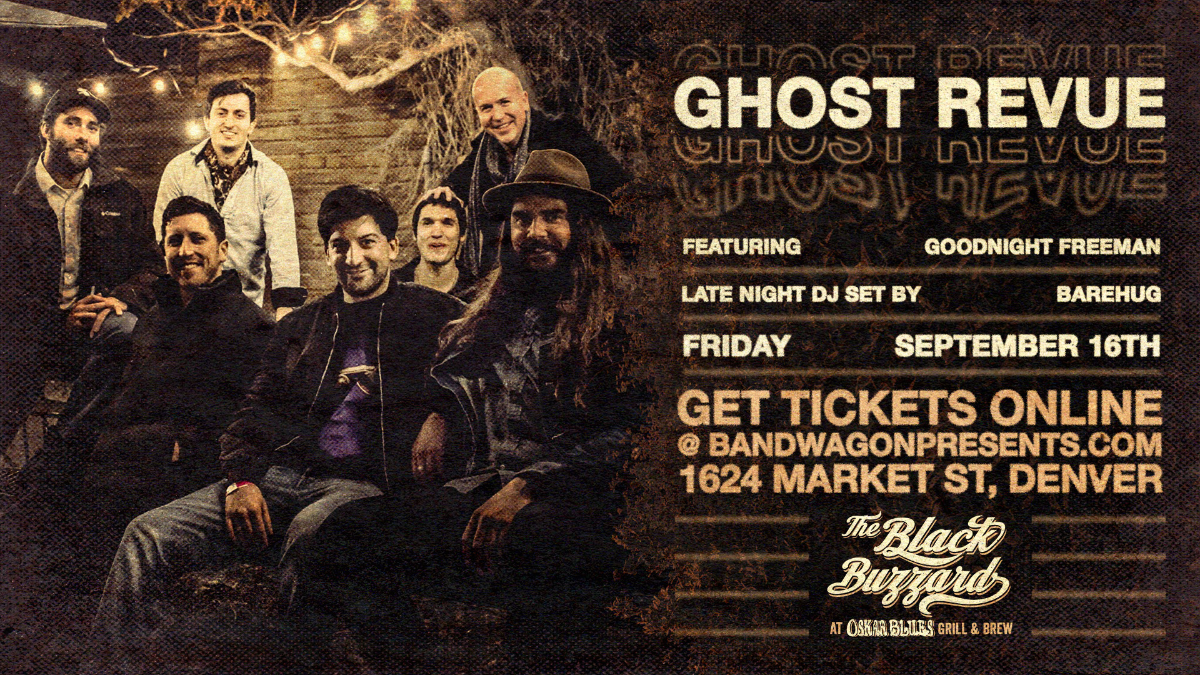 Ghost Revue is an eclectic outfit from Colorado who deliver a gritty folk-washed brand of alternative rock. Often muddying the waters between blues, folk, southern rock and even some grunge, they take pleasure in keeping fans guessing, head banging and singing along. With sold out shows with The Donkeys, Company of Thieves, Susto and Animal Years, the band's audience has been steadily growing in numbers and ferocity. They are proud to bring forth their sophomore release and continue connecting with audiences throughout the US and UK.
Since forming in the RINO Art District in late 2015 the band has over 200 dates and 4 bass players under their belt.
Prior to meeting co-founder, electric ukulelist and guitarist, Caleb Koch, Tyler Imbrey performed and recorded throughout the East Coast and Midwest playing historic venues such as Webster Hall, The Metro and The Bitter End and accruing over 1.8 million Spotify streams. His songs have been featured in indie films and on several viral videos. In 2016, Tyler and Caleb added (drummer) Jason Kaczynski and later pianist, slide guitarist and bassist, Cole Michel, Jason Brazzel and Blair Hicks.
"Ghost Revue is a monster group of musicians and has some of the most unique and heartfelt songwriting you'll ever hear", Rebecca Berlin, Westword Magazine
"Lead singer Tyler Imbrey's unique vocals combined with the band's instrumentals give you the sounds you expect from a rock band with deep and meaningful lyrics. The band is known for their killer live performances and sold out shows" Symone Roque, 303 Magazine