Safe As Milk Promotions + New Cross Live Presents
Blvck Hippie
GBP10.00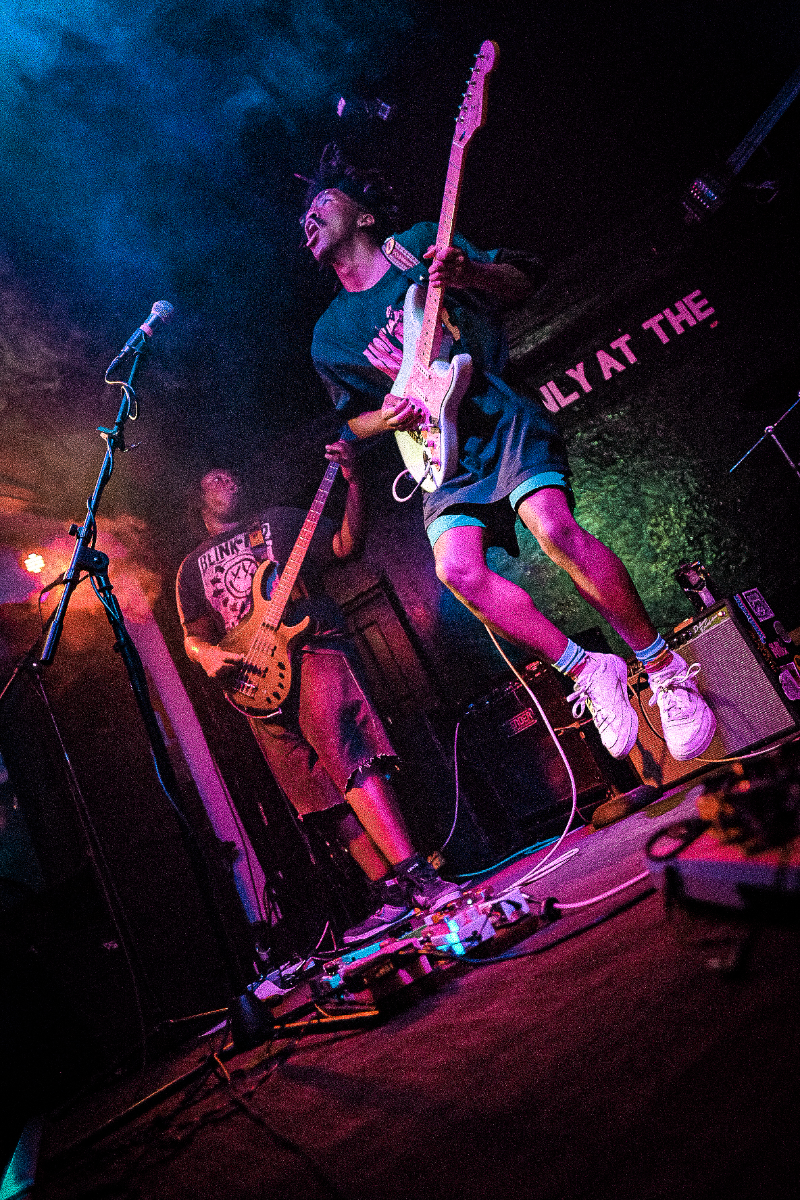 Blvck Hippie
- First Ever London Show
Blvck Hippie is an Indie Rock Band from Memphis, TN tryna show Black kids they can be weird too.
Blvck Hippie makes VHS-inspired music for anyone who's ever felt like an outsider. By melding an emo sensibility with an indie rock aesthetic Blvck Hippie creates tunes for getting unstuck, existing weirdly, and finding togetherness. Raw vocals pair with sticky guitar riffs, heart-wrenching lyrics, and heavy breakdowns to create a live show for all of us raging inside. With their firmly indie attitude, refusal to accept the status quo, and knack for pushing musical boundaries, Blvck Hippie has turned being an outsider into their superpower.
Blvck Hippie released their debut LP, If You Feel Alone At Parties in Fall 2021. Since then they've been touring across the US carving out a place for themselves on festival stages, at basement shows, and everywhere in between. Jasmine Albertson (KEXP) perfectly captures the must-experience nature of a Blvck Hippie show: "While their recorded material is fantastic, seeing the Memphis-based band live is an even more remarkable experience. The pure joy that emanates from every member of the primarily POC band is infectious and an absolute gift, especially considering the pain and hardships that inspired these songs." In searching for a place to belong, Blvck Hippie is bringing us all along.
The Memphis band's 2022 included playing SXSW, Audiotree, Beale Street Music Festival, and landing a song in the hit FX show, Reservation Dogs all while promoting their LP, If You Feel Alone at Parties.
+ supports
Lakes
Formed in 2018, 'glock-rock' stalwarts Lakes have turned plenty of heads since emerging from Watford's DIY scene. Lakes quickly gained traction in 2021 with the release of their glittering second album 'Start Again', which saw them explore their fusion of math-pop time signatures and dual-vocals to craft an album steeped in their collective vulnerabilities and anxieties. Lauded by Line Of Best Fit as "a shining hopefulness at its core" and Washed Up Emo championing them as "Your new favourite band", Lakes spent the next two years breaking ground on the UK live circuit, headlining their biggest show to date at The Lexington in London and conquering stages at ArcTanGent and Strange Forms Festivals. The band are settling into 2023 with their sights set on a metamorphosis - step forth new album 'Elysian Skies'.
Breakfast With Bears
London Based Emo Boiz, writing sad songs to make you dance and cry.
Shoefig
Wavy dream pop band tryna make some wibes.