Steel Pulse, Lettuce, Makua Rothman
$44.50 - $75.00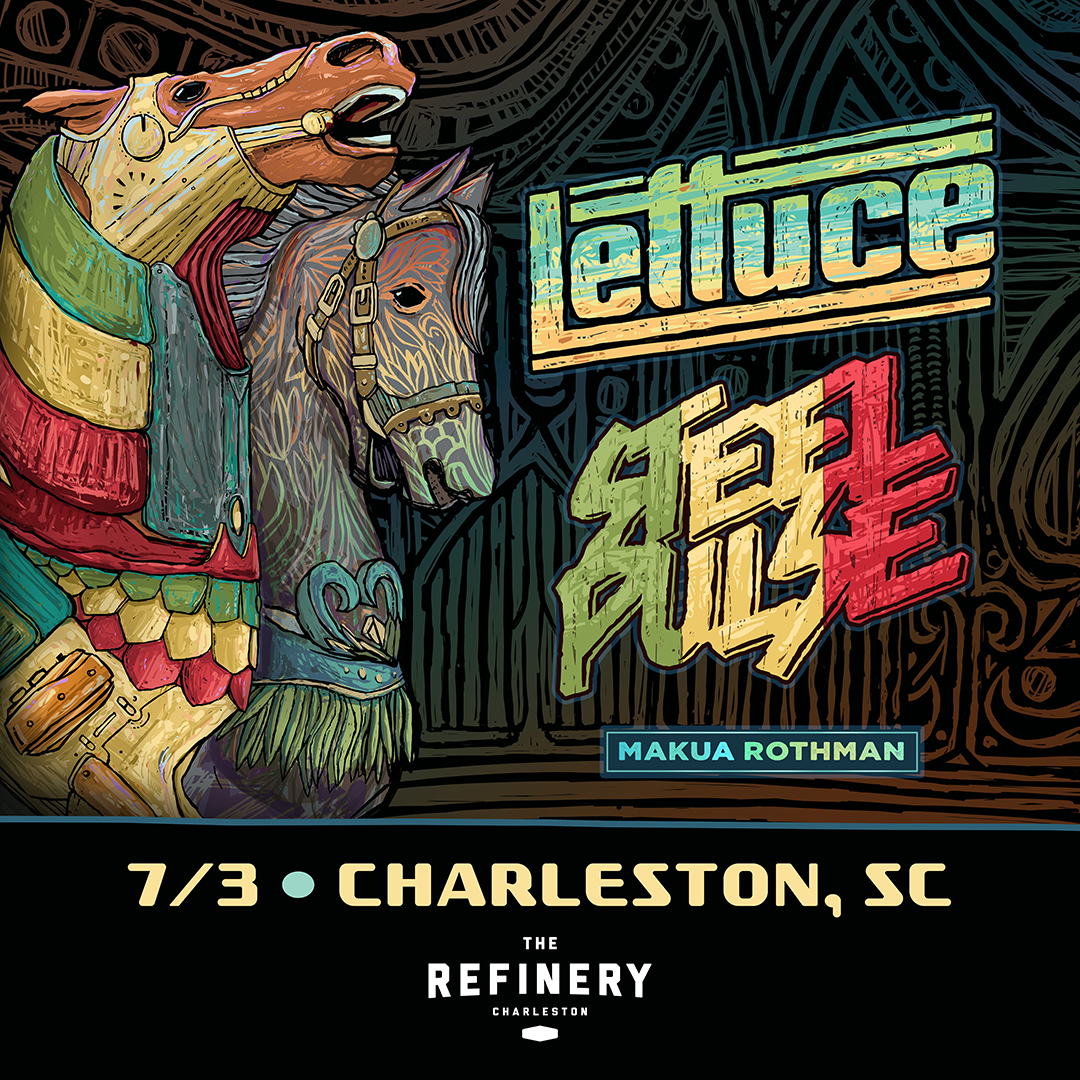 Lettuce & Steel Pulse Pre-show Experience Includes:
- One (1) Premium Reserved Seat or General Admission Ticket to see Lettuce & Steel Pulse live
- Invitation to an exclusive pre-show hangout with both bands
- Group photo opportunity with both bands
- Exclusive Lettuce & Steel Pulse collaborative merchandise including:
- One (1) exclusive tote bag
- One (1) limited edition SIGNED tour poster
- One (1) commemorative laminate
- Early merchandise shopping before doors open to the public
- Early entry to the venue
Steel Pulse
Bearing witness to the accelerating negativity of global affairs, Steel Pulse emerges with musical vengeance to halt the disarray of humanity. The band's twelfth studio production, titled Mass Manipulation, reflects four decades committed to bettering mankind through music. Steel Pulse continues to be revolutionary in engaging controversial topics of racial injustice and human rights on a global scale. Their musical stance and conceptualizations are as potent and relevant today as they were at the beginning of their career. The album's uniquely thematic approach provokes thought as it presses forward, toward humanities unification. A manipulation of our minds has been influenced by a New World Order currently dominating humankind. Steel Pulse reappears at a fated moment, armed with compassion, encouraging all people to reject false ideals, set higher goals, and demand more from themselves to further this unification.

Lettuce
Here it is, right on time. Unify. The eighth studio album from Lettuce, it's also a third consecutive record made at Denver's Colorado Sound Studios, completing a loose trilogy starting with 2019's Grammy-nominated Elevate, and continuing with 2020's Resonate. "Dealing with the pandemic, being in separate places, trying to survive without our best friends, without touring, not to mention the political divide in this country," says Lettuce drummer Adam Deitch. "We really needed to unify."
Reunited with Colorado Sound's esteemed engineer, Jesse O'Brien, Unify is a totally collaborative effort full of the highest of highlights, including its centerpiece track "Keep That Funk Alive," inspired by the venerable Parliament-Funkadelic bassist, Bootsy Collins, and featuring Collins on bass and vocals. It's, as well, a benchmark moment for the sextet- Adam Deitch (drums), Ryan Zoidis (saxophone), Adam Smirnoff (guitar), Erick Coomes (bass), Nigel Hall (keyboards/vocals), Eric 'Benny' Bloom (trumpet)- approaching thirty years since its humble Boston beginnings.
"We're just getting tighter and tighter," says Coomes. "Really, these are the first records made with the six of us as a team, and it's the best the band has ever been: live and in the studio; the funkiest and the most fun."
16 songs. Pure Lettuce. Unify will teleport you to a funky galaxy far, far away, where all life coexists as one in peace, love, harmony, and music!