Cart & Horses Presents
Neal Kay meet and great + DJ
GBP9.00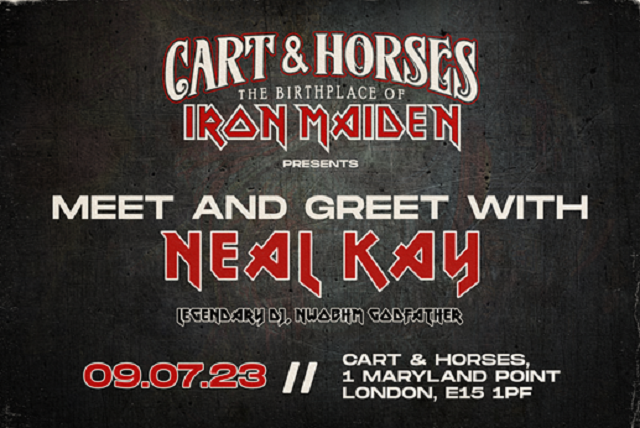 Neal Kay is a former London-based disc jockey, who was an important factor in the rise of the new wave of British heavy metal.
The legendary DJ, godfather of NWOBHM, and resident of the legendary Bandwagon - Heavy Metal Soundhouse rarely appears in public these years. One off event that will will happen only and exclusively at Cart & Horses, the day after the Iron Maiden last concert in London's 02 Arena.
Neal Kay will have a meet and greet on Sunday 9th of July in the afternoon for all fans who want to talk to him and shake his hand. Of course Neal will certainly sign some memorabilia but in a limited number, as much as the arthritis in his hand allows. Please be patient and understanding.
Also, Neal will prepare a bombastic set list for that evening, composed of the best songs from the Bandwagon days. Neal will not play live, but will put together a setlist for the whole evening, because he believes that socializing and taking photos with friends and fans is much more important that evening and that everyone will prefer that.
Please DON'T ask him what toilet paper he uses.