Steve Banks Quintet 'Emboldened' Tour
GBP5.00 - GBP12.50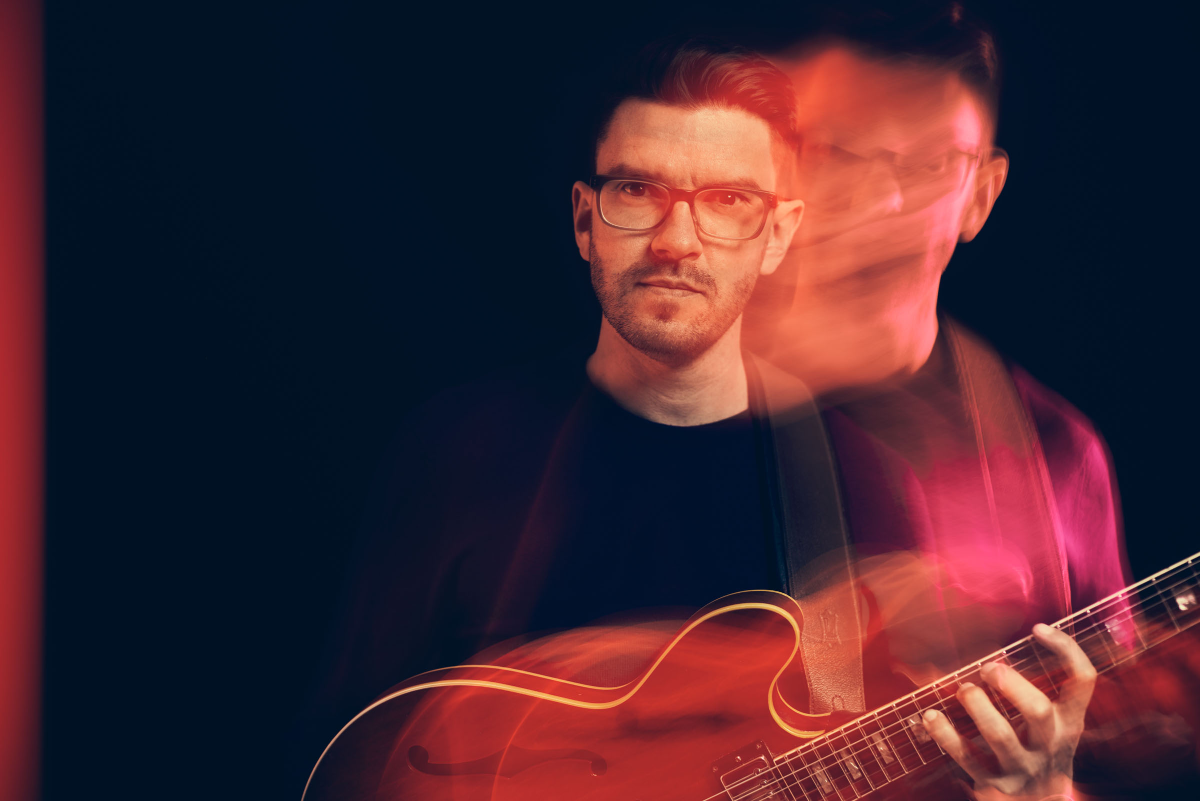 Doors 7:45 PM, Music 8:30 PM - 2 set(s) of music
Line-up:
Steve Banks - Guitar
Sam Crockatt - Tenor Saxophone
Rebecca Nash - Piano
Henrik Jensen - Double bass
Mark Whitlam - Drums
About
Steve Banks presents music from 'Emboldened', his eagerly anticipated 2023 release on Stoney Lane Records alongside brand new music premiering on this tour. Expect powerful modern jazz, deep contemporary grooves, lush harmonies and memorable melodies.

An evolved musical voice developed over years of diverse experience, this album presents a compelling, distinctive and personal sound, immediately recognisable as the rising star guitarist and composer's own work.

Banks explains that he wrote the Emboldened suite "to reflect individuals' and society's response to adversity....This also reflected values inherent to jazz music including respect, trust, listening and support and, as a jazz musician, I wanted to offer a positive and reassuring experience for the peaceful majority. The suite comprises three movements: Fear, Belief & Unity.

On Emboldened, Banks brings together a quintet of outstanding UK musicians and band leaders. The synergy between each player is palpable on the recording and provides a clear demonstration of exceptional musicianship, both individually and as a group. Speaking about the band, Steve Banks remarks: "I'm excited by the scope and depth of expression this quintet can reach and I'm composing new music to explore this further. I want to 'stoke the fire'"

Banks' captivating style and versatility have made him the 'go to' guitarist for many successful music projects, most notably playing electric, acoustic, baritone and nylon string guitars on Sara Colman's albums 'What We're Made Of' and 'Ink On A Pin', with credits as composer, co-composer and arranger. Both albums received high critical UK/US acclaim including Jazzwise Magazine's 'Top 10 albums of 2018' and 'Best of Jazz on Bandcamp'. Further projects include contributing a consistent and vital element of the Greg Cordez Band and a 2021 UK tour with 'What She Said', celebrating pioneering women in music. Having lent his skills to a range of artistic endeavours, Steve Banks now releases his debut album Emboldened, representing his very best work to date and an anticipated elevation to the limelight.