Mackay Hingley, Tom & Chris (Jasmine Minks): Acoustic
GBP0.00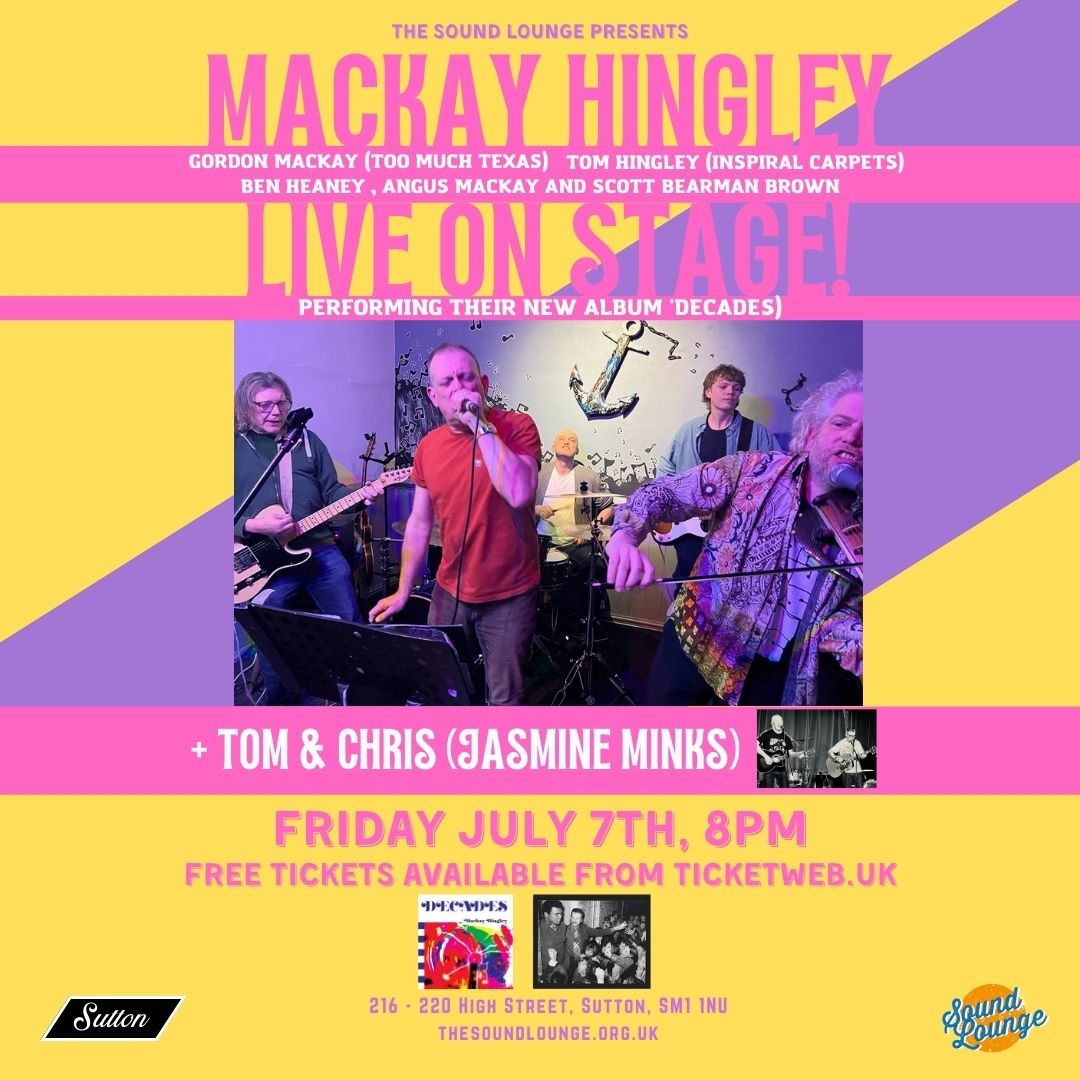 The Sound Lounge is proud to welcome Mackay Hingley to The Sound Lounge for a special performance of their new album 'Decades'.

Mackay Hingley are Gordon McKay (Too Much Texas) on guitar and Tom Hingley (Inspiral Carpets) on vocals. Angus Mackay on bass and synthesiser, Ben Heaney on
violin, electric violin and pub piano and Scott Bearman Brown on drums and percussion.

Gordon and Tom have known each other since the early 1980's when they met at The Hacienda and formed Too Much Texas. After a few years together, Tom jumped ship
onto the Inspirals juggernaut and the Too Much Texas continued on to record a track on the Ugly Man released Bananas compilation with new singer Lee Severin.

The album 'Decades' is a loving tribute to Gordon as he enters into his 60th orbit around the Sun. The songs each represent one decade in Gordon's life and range from the heartfelt to the hilarious. Mackay Hingley will play the album and some new songs and copies of 'Decades' will be available to buy on the night.

Mackay Hingley will be supported by Sound Lounge friends and supporters Tom and Chris from Jasmine Minks. There's a new album in the pipeline so expect new stuff, old stuff, hits, misses and all the usual Minks high jinx!