Sam Kelly's Station House
GBP12.00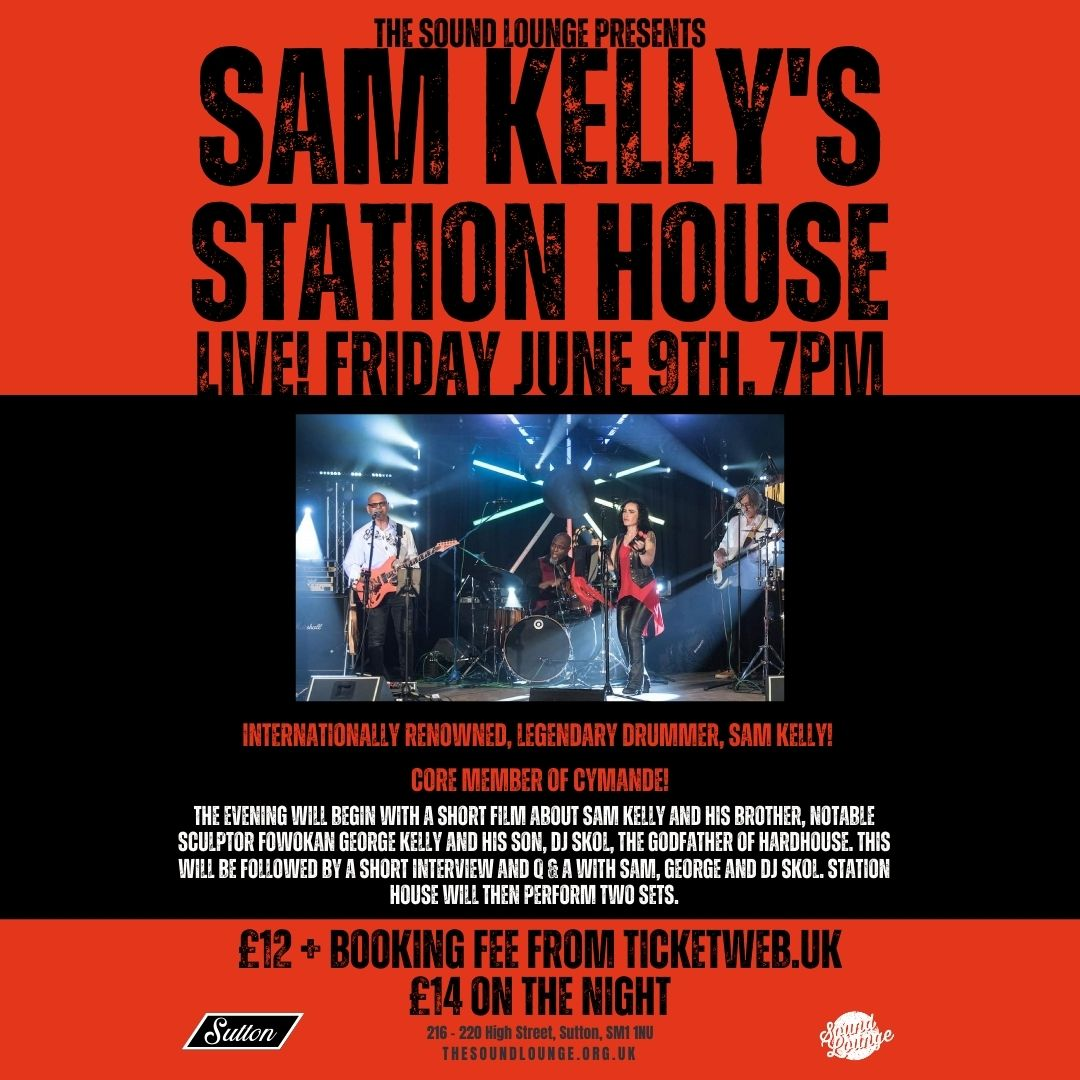 The Sound Lounge proudly presents Sam Kelly's Station House live in concert on Friday June 9th.

In a very, very, special evening Sam Kelly, legendary drummer and key member of the great Cymande, the London band who invented NYAH-ROCK in the early 1970's will be playing live with his new soulful funky bluesy band Station House!

As if that isn't enough, Sam Kelly will also be showing a short film about his family, highlighting their relationships with art, music and culture. Sam is not the only member of the Kelly family who has been successful in the arts; his brother Fowokan George Kelly is a renowned sculptor and his son, DJ Skol is regarded as the official Godfather of Hardhouse. We are thrilled that Fowokan and DJ Skol will join Sam on stage for a short conversation with Sound Lounge patron, Paul Sexton following the film screening. Then Station House will take to the stage for two epic sets!

This is an unmissable opportunity to meet bonafide legends! Leaders in their respective fields and amazingly all from the same family!