David Woodcock and The Fixtures
GBP0.00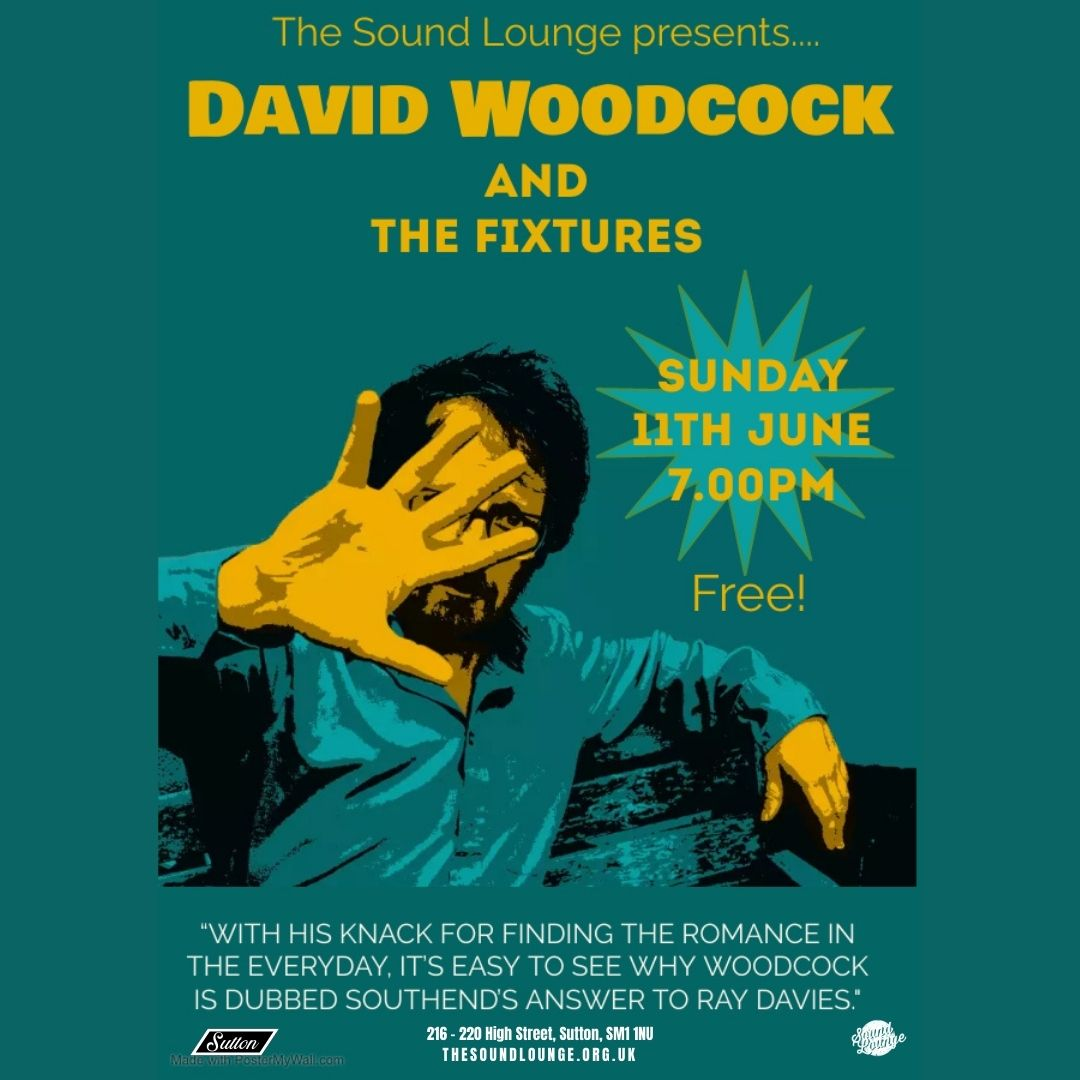 The Sound Lounge are excited to announce that David Woodcock and The Fixtures are dropping in to The Sound Lounge for a Sunday Session on June 11th from 7 until 9pm.

David's songs are steeped in the classic British song writing tradition epitomised by the likes of Ray Davies, Steve Harley and Ian Dury. Lyrics filled with humour, pathos, wry observations and a riotous energy – in David's music there's certainly an air of Ian Hunter rockin' it up with Mott The Hoople, Vivian Stanshall as a drunken Harry Nilsson, Pete Doherty with a clean bill of health, Richard Hawley at his poignant best or Damon Albarn in young, cocky scamp mode.

Live, David works the room to the max. He gives us tales of lost love, lust, jealousy, memories, regrets and of living life to its messy limits and all the consequences that entails. The Sunday Mirror awarded him album of the week saying '"WITH HIS KNACK FOR FINDING THE ROMANCE IN THE EVERYDAY, IT'S EASY TO SEE WHY WOODCOCK IS DUBBED SOUTHEND'S ANSWER TO RAY DAVIES.'

He will be playing with his full band The Fixtures and his new album 'Pictures of Me' will be available on CD and vinyl.