Wishbone Ash Featuring Argus Live!
$35.00 - $110.00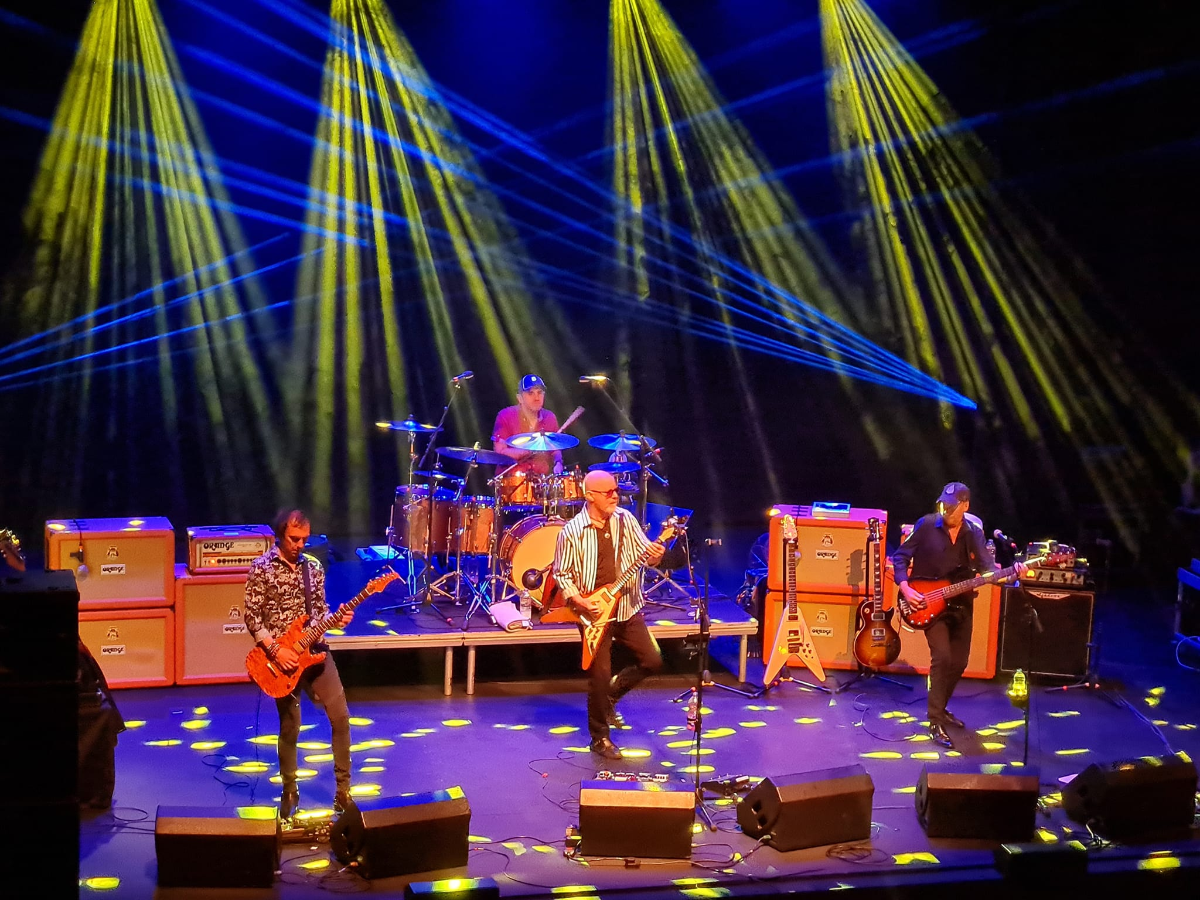 For this special show, Wishbone Ash will perform their landmark album, Argus, in its entirety. The band's third release, Argus is interwoven with medieval and spiritual imagery, featuring such classics as "The King Will Come," "Throw Down the Sword" and "Blowin' Free" – all three are still staples of Wishbone Ash's regular concerts. It is on Argus that guitarists Andy Powell and Ted Turner perfected their melodic twin-lead style, which later influenced such bands as Thin Lizzy and Iron Maiden.
By all standards, Argus was an extraordinary achievement. In his memoir, Eyes Wide Open, Powell says, "In retrospect, nothing else we did would be quite so significant. … It turned out to be an album of powerfully if loosely connected themes: time passing, aspiration, conflict, good and evil."
The album's iconic cover design is one of Hipgnosis' legendary works - a sentry surveying a misty landscape - encapsulating the title of the album, which was taken from Greek mythology's one-eyed watcher.
"There was this wonderful cinematic imagery of 'The Warrior' on the cover, the artwork bringing a visual dimension to the music within," Powell says.
Released in April 1972, Argus reached No. 3 in the UK charts and was named "Best Album" in the Melody Maker's annual poll, selling more than one million copies worldwide.
Argus is the quintessential Wishbone Ash recording, the holy grail of realizing the band's unique and complex vision. Argus sold more than one million copies worldwide for Decca/MCA and was released. Remixed and remastered for the album's 30th in 2002, the reissue was one of the fastest sell out printings in MCA history. Visit www.wishboneash.com for more information; find us on Facebook @wishbone.ash.official and on Twitter @wishboneash_com
Argus videos draw large audiences, rare concert performances brings fans from around the world: 65,000 views 02/12/19 https://www.facebook.com/wishbone.ash.official/videos/592230037905174/ 2.4 million views since 2003 https://www.youtube.com/watch?v=EeY9IRnVmk8